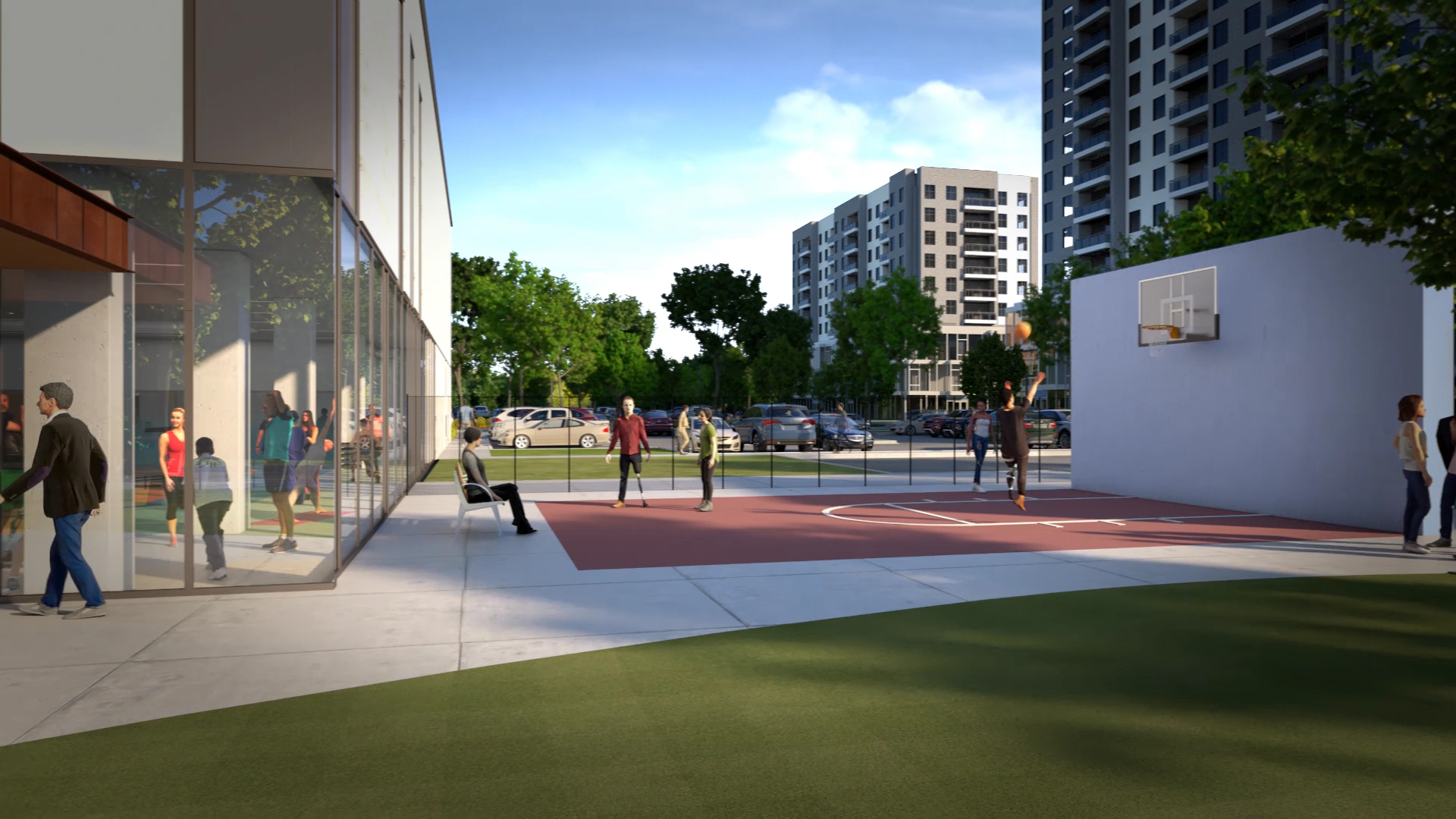 City Builders Give Back
The Carpenters' Union Gift Supports Rehab Plus Therapy Courtyard
The Carpenters' Union has a rich history in the city of Toronto that spans nearly 140 years. Their members include certified trades construction and non-construction carpentry workers.
"We are building a city, which means all of the infrastructure that is so crucial for families and our communities to have a decent life," says Mike Yorke, president of the Carpenters' District Council of Ontario. "And at the same time we are city builders, in the broadest sense. We are helping to build communities, and creating opportunities for new Canadians and the next generation of skilled trade workers. So when healthcare services need our support, we are there."
The Carpenters' District Council of Ontario is made up of 16 affiliated locals, including Local 27 and Local 675, which have been strong supporters of West Park over the past decade.
"We could see that the hospital was evolving, and its capacity of care was going to grow and expand," says Yorke. "For us, there is a sense of pride that some of the best healthcare in the world are projects that we are involved with, that our members are working on."
Their generous support of fundraising efforts includes sponsoring the Foundation's Golf Classic and the Tournament of Stars, the annual celebrity basketball tournament.
"We put forward teams for the Tournament of Stars and loved its very unique approach to fundraising," says Yorke. "It's a very exciting and fun event, our members loved participating."
Local 27 and Local 675 recently joined together to make a generous gift of $250,000 to support the Get Your Life Back Campaign to build our new world-class hospital. The gift will name the Rehab Plus Therapy Courtyard and Basketball Court.
The large Courtyard will provide a private therapeutic space for mobility-focused outpatient rehabilitation. The outdoor space will feature a range of real world conditions, such as stairs, ramps, and uneven surfaces; as well as a basketball net and rebound wall for athletic drills.
"We hope that our members will see that their union is playing a strong and active role in the community," says Yorke when discussing the impact of the gift.
The Carpenters' Union has been a strong advocate for workplace safety, and believes that health and safety training is crucial to protecting workers. But for members who unfortunately do become injured on the job, Yorke stresses the importance of rehabilitation in helping them recover and get their lives back.
"Rehab is key because injured workers want to get back to work," he says. "And we are there to support our members every step of the way toward reintegrating workers back to a job site."
Visit our Get Your Life Back Campaign page to learn how you can support our new hospital, and stay up to date on what's happening at West Park by visiting our Latest News page.