About the Foundation
West Park Foundation is the official fundraising vehicle of West Park Healthcare Centre, supporting innovative methods of treatment, leading-edge research, and excellence in patient care. Today, we are in the midst of the largest fundraising endeavour in the history of our hospital: the Get Your Life Back Campaign. Scroll down to learn how you can help.
HELPING PATIENTS GET THEIR LIVES BACK
For more than 100 years, West Park has been helping people live their fullest lives.
In 1904, Sir William Gage purchased the Buttonwood Farm, bordering the Humber Valley in west Toronto, to establish the hospital that is now West Park. This was the beginning of a legacy of care that has helped thousands of patients to reclaim their lives.
Just as it was back then, the work we do to help patients recuperate, rehabilitate and get back to their lives is only possible through the generosity of donors.
West Park's vision is to be a world-class centre of rehabilitative and complex continuing care. The support of our community is now more important than ever, as we build for the future. Our Get Your Life Back Campaign is raising $80 million towards the capital costs of our new hospital so we can continue providing the very best care for the growing number of people who need it. Click here to donate today.
Your support during this critical time in our history will accelerate our bold transformation and help people facing life-altering injury and illness get back to their homes, back to their families and back to doing what they love most.
West Park Foundation is fully accredited under Imagine Canada's Standards Program. The Standards Program awards accreditation to charities and non-profits that demonstrate excellence in five areas of operation: board governance, financial accountability, fundraising, staff management, and volunteer involvement.
Diversity, Equity & Inclusion Statement:
At West Park Healthcare Centre Foundation, we are committed to fostering an inclusive, diverse and accessible environment, an important part of living our brand. We are dedicated to building a staff and board that reflects the diversity of our community.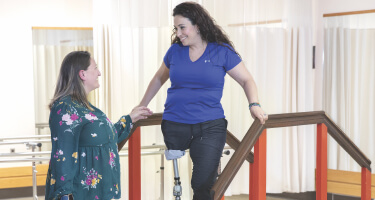 Giving Lives Back
Catch up on donor news, research stories, stories about our patients, and updates on our events and campus transformation.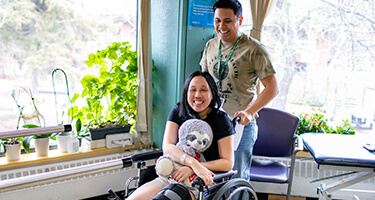 Ways to Give
There are many ways to support West Park. Explore this section to find one that works for you.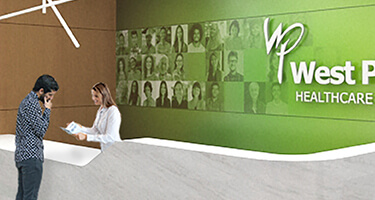 Contact Us
We are always happy to hear from you. Please share your questions and comments with us over telephone or email.