Match My Gift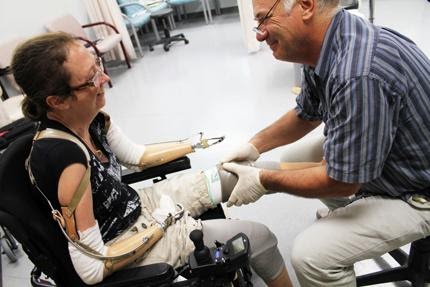 Donate now to West Park Foundation and have quadruple the impact on West Park patients!
Until December 31, 2023, gifts will be matched by a grateful former patient, increasing their value 4X, up to $100,000!
This special offer means that your gift of $50 will become $200, a donation of $100 will be increased to $400, and a contribution of $500 would be transformed to $2,000, making a big difference in the lives of West Park patients.
Your support now is crucial, as in just a few short months we will be welcoming patients to our new hospital building, a patient-centred, technologically advanced facility that will improve access to our vital rehabilitation and complex care programs, and help us enhance the patient experience.
Every aspect of the design of our new hospital has been developed with patient input. Creating an uplifting and hopeful experience for patients and their families starts in the light-filled reception area where there is a fireplace and plenty of seating.
Patient rooms are larger, with natural light and expansive views, and 80% are private. Each room has a 'family zone' with sleeper chair, ensuring that families are always able to provide support and companionship to their loved ones while they recover, and which is so important during the holidays. In addition, each floor will have a large terrace to provide patients with access to outdoor space for private, social and therapeutic uses.
This holiday season, your support of our patients will be especially meaningful as we look towards our exciting future – and your generous gift will be matched 4X for quadruple the impact!