Donor Impact Report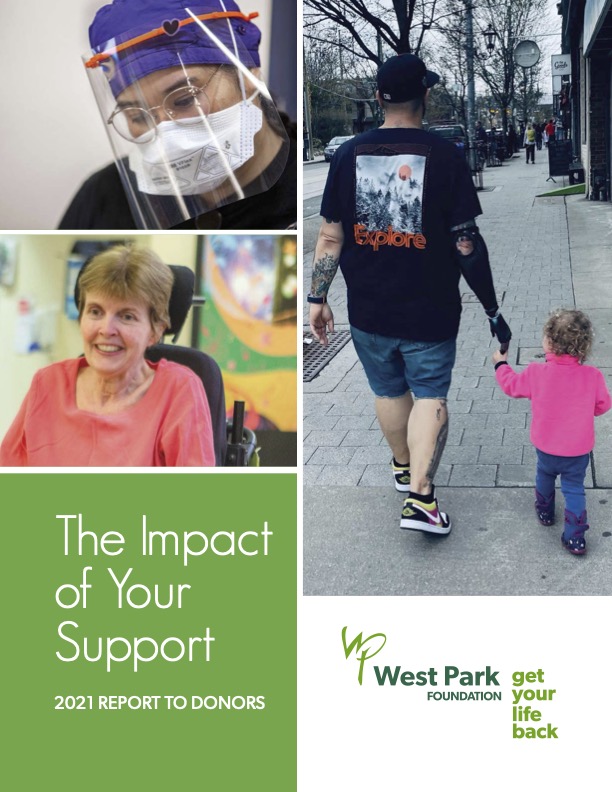 We are delighted to present our 2021 Report to Donors. In it, you will find the remarkable stories behind some of the generous gifts we have received in the past year, and the impact they will have on the lives of our patients, their families and our staff. We also feature two of West Park's resident patients, who share what they are looking forward to most in the new hospital, which has been especially designed to enhance the care experience for patients and their families.
The construction on our new hospital has made tremendous progress in the past year, and crews have now reached the top floors of what will be a world-class facility – one that is a match for our patients' courage and determination. Our anticipation continues to build alongside our wonderful new building, and we look forward to the day when we welcome our patients and community into it.
We hope these stories will inspire and encourage you as we look towards our brighter future.