Donor Impact Report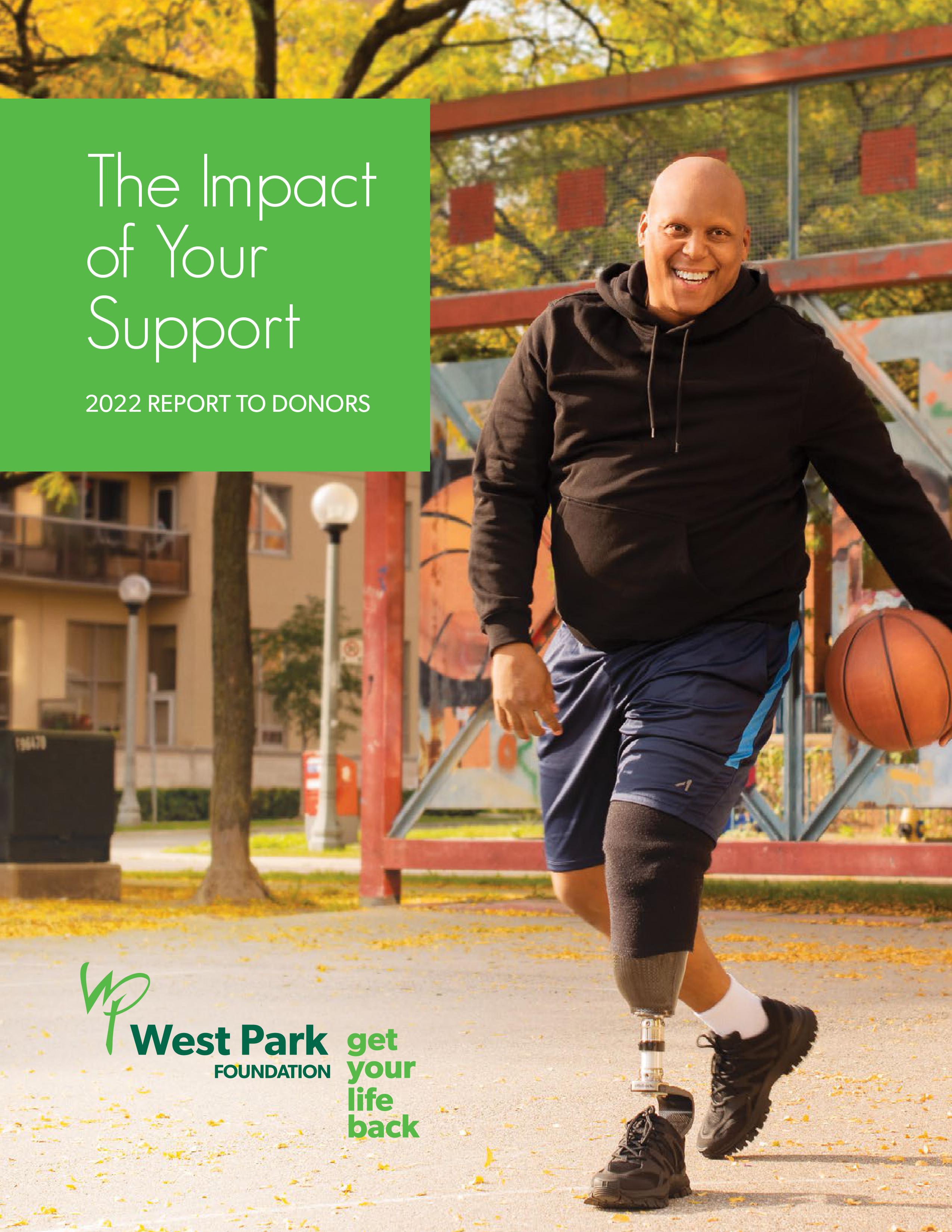 We are delighted to present our 2022 Report to Donors. In it, you will find inspirational stories of two courageous patients who rebuilt their lives at West Park following serious illness and injury, along with profiles of several of our generous donors whose contributions to the
Get Your Life Back Campaign will help us to set a new standard in patient care in our new hospital.
This past year saw incredible progress in the construction of our new, world-class facility, which will allow us to continue providing the very best in rehabilitative care while meeting the rising demand for our services. With completion just a year away, we are looking forward to welcoming patients and their families to the new West Park later next year. It is an exciting time for the West Park community!
We hope you will enjoy reading about our incredible patients and dedicated staff, and the generous community that supports us every step of the way.