Donor Impact Report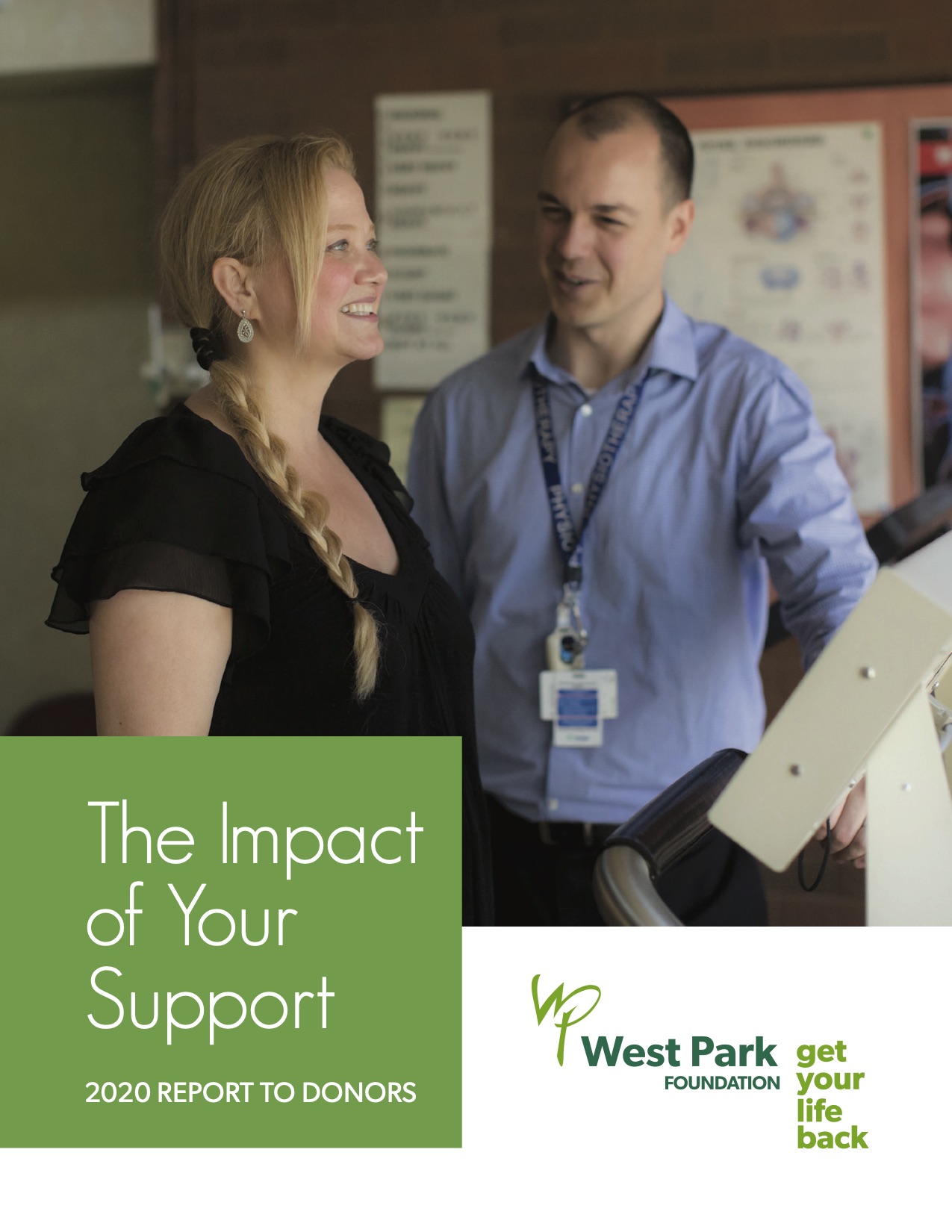 We are delighted to present our 2020 Report to Donors. In it, you will find the great stories behind some of the generous gifts we received in the past year, and the impact they will have on the lives of our patients. We hope you enjoy these inspiring stories.
This past year has been an eventful one at West Park. Our campus continues its transformation as our new hospital is built, with every day bringing us closer to the day when we can welcome patients to our new, leading-edge facility. And with the help of our community, the Get Your Life Back Campaign has kept pace with the progress of our new hospital, setting a record for the number of cash gifts in 2019/20.
Stay up to date on what's happening at West Park by visiting our Latest News page.