Donor Impact Report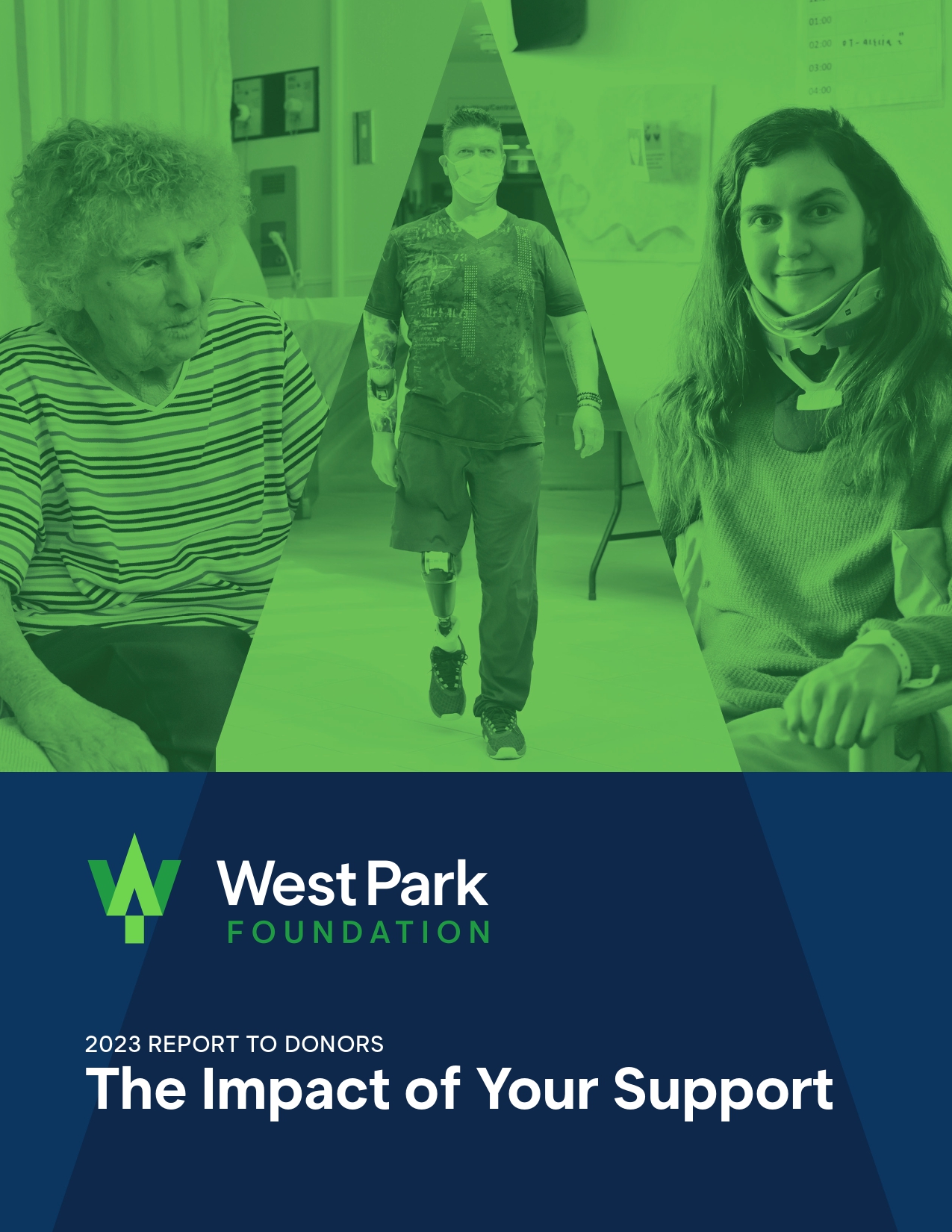 We are pleased to present you with our 2023 Report to Donors. In it you will find profiles of donors who are helping to transform health care in Ontario by supporting the Get Your Life Back Campaign and the construction of our new hospital building. You can also read about the ground breaking work of West Park's respiratory rehabilitation research team, who are helping to improve the lives of our patients, and those around the world.
It is an eventful time at West Park. Our campus redevelopment is ongoing through to 2025, and we will celebrate a historic milestone early next year when we open our new, leading-edge hospital building.
We hope you will enjoy reading about our campus transformation and the generous community that has been supporting us every step of the way.