Events
Each year, we present three exciting, must-attend signature events in support of West Park Healthcare Centre. When you take part in our events or buy a ticket for a chance to win a cash jackpot in the West Park Lottery, you are helping people to recover from some of life's most difficult health challenges. Join us, have a great time, and help support West Park.
West Park Foundation Golf Classic

Monday, August 09, 2021

Play a round for a great cause. The West Park Foundation Golf Classic has become an annual tradition. Tee up to help people get their life back.

UNCORK UNTAP UNWIND Online

Friday, October 22, 2021

Join us this fall for an unmissable evening at UNCORK UNTAP UNWIND Online! Our virtual at-home culinary experience will be hosted by celebrated Canadian chef Lynn Crawford. Tickets will be available soon.

Wine, Dine, Summertime

Thank you to all our participants and sponsors who joined us on June 23 at Wine, Dine, Summertime, hosted by the Food Network Canada's very own Chef Lynn Crawford.

Tournament of Stars

In what has become the don't-miss event of the year, this tournament lets you brush shoulders, (no foul) with celebrities and basketball superstars for a great cause.
Community Events
Community events are a great way to get out there and meet people who share your dedication to West Park. There's something for all ages.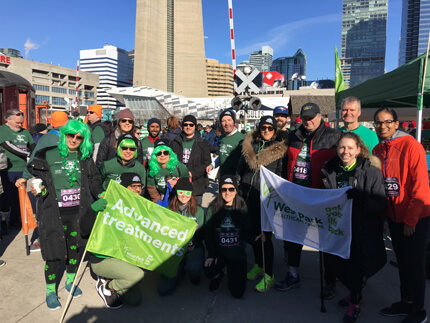 West Park In Motion
This Year the Achilles St. Patrick's Day Races are going Virtual! Join Team West Park and do your run or walk anytime between March 1 and March 31, 2021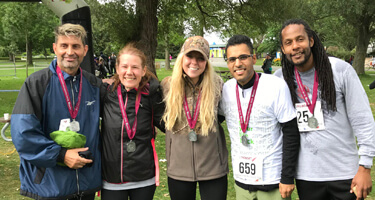 Strides Run
Toss on your running shoes and get going in support of the West Park Foundation and our $80 million Get Your Life Back Campaign. Our annual Strides Run is a great way to raise funds while keeping fit.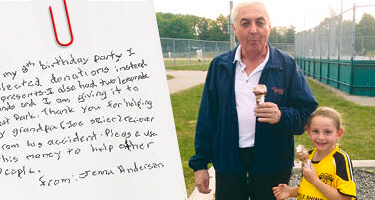 Create Your Own Event
Got a fundraising idea you've always wanted to try? No event is too big or too small when you're talking about giving people their life back. Consider hosting an event to help us with our ambitious campus transformation.