Strides Run
ON YOUR MARK. GET SET. GO!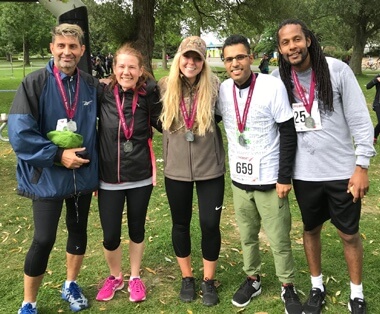 STRIDES FOR SUSTAINABILITY
Environmental Services along with other West Park staff participated in the Longboat Toronto Island Run on Sunday, Sept. 8 in support of West Park!
The Strides for Sustainability team, which was organized by West Park's Environmental Team, raised $3,161.00 through various fundraising initiatives, including donut sales, garden grams, and raffles.
'KEEP IT GREEN'
The Environmental Team is working to keep West Park green. Their efforts have raised nearly $7500 to date over three runs!
YOUR SUPPORT
Proceeds from Strides for Sustainability go to the Get Your Life Back Campaign to support environmental sustainability in the new hospital.
Thank you to all the participants and donors for your support! Stay tuned for details on the September 2020 race.