West Park: Giving Lives Back
Skill, Expertise, Compassion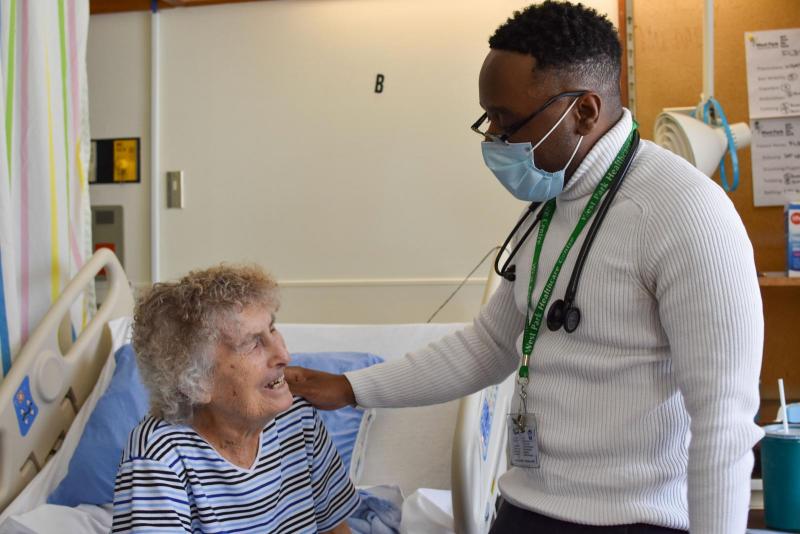 When a person experiences a serious injury or illness, an acute care hospital is only the first step toward recovery. There is still a lot of hard work that needs to be done before a patient is able to return to everyday life. For that, they need West Park Healthcare Centre.
West Park is a national leader in rehabilitation and complex care. Our highly skilled team of physicians, therapists and nurses work in partnership with our patients to help them overcome enormous health challenges, regain their independence, and get back to the lives they love.
We are renowned for our expertise in respirology, amputation and spasticity, a debilitating symptom of stroke, spinal cord injury and illnesses including cerebral palsy and multiple sclerosis. We are home to:
The largest lung rehabilitation program in Canada, especially for one of our fastest growing health threats, COPD (Chronic Obstructive Pulmonary Disease). We help people with lung disease to breathe easier and have a better quality of life.
The largest inpatient amputee rehabilitation program in the country, helping people return to active living after the loss of a limb.
An advanced prosthetics and orthotics lab that enables to us to provide amputees with the full continuum of care onsite and maximize their rehabilitation.
A spasticity management program that is leading the way in the identification and treatment of this painful, debilitating condition.
Ontario's Centre of Excellence for Long-Term Ventilation, helping people who rely on a machine for every breath to live as independently as possible.
West Park has a strong focus on clinical research, improving care for our patients and for people everywhere. We also help train many students in medicine, occupational, physical and respiratory therapy, nursing, and other fields.
We are redeveloping our 27-acres campus in west Toronto, including a new hospital building, so we can continue to provide the very highest quality of care to the growing number of people who need it.
Learn more about our bold transformation and how it will improve access to our vital, post-acute care services.
Donate now to support the new West Park.