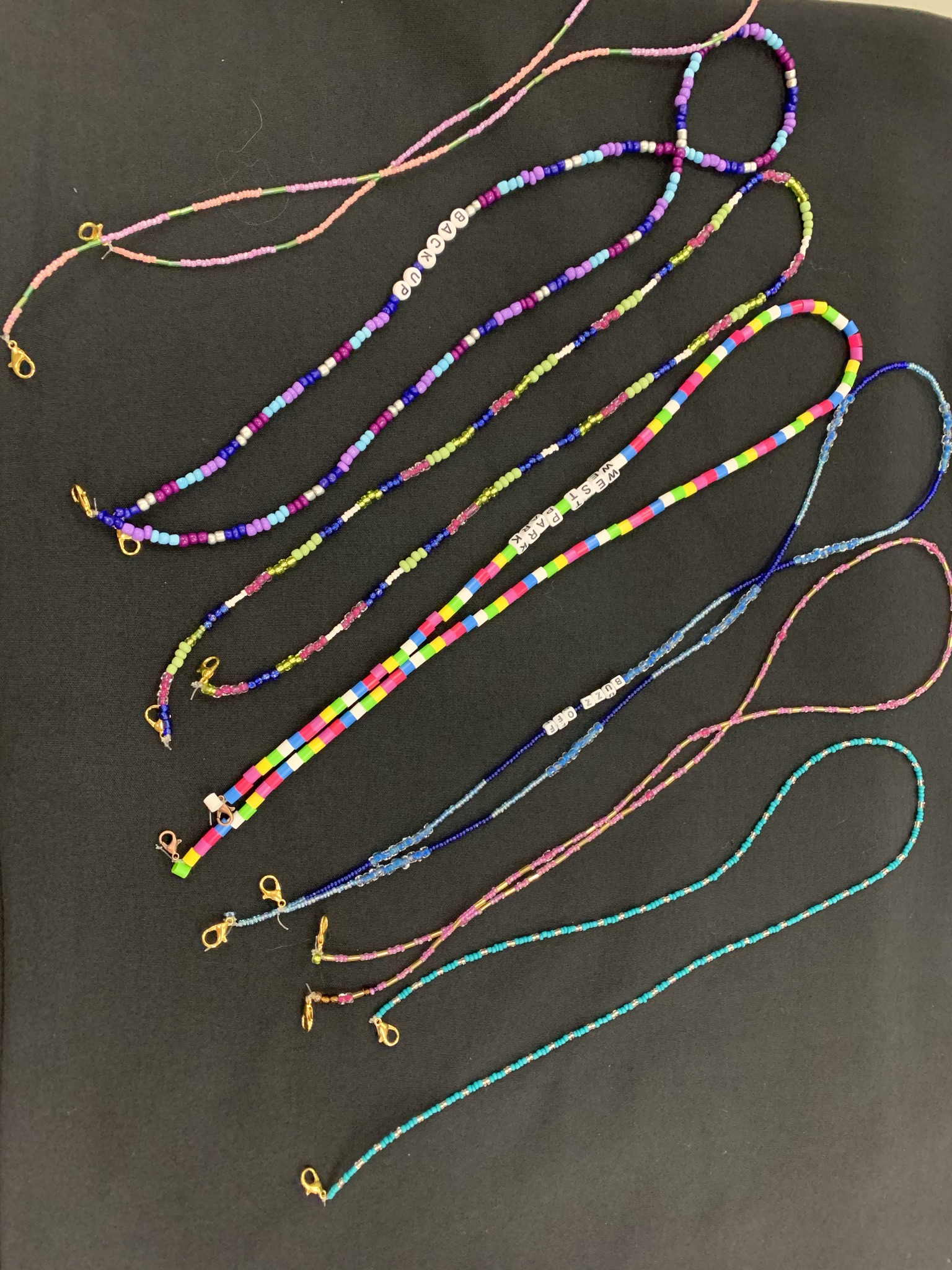 Helping Hands Fundraiser
Support West Park by Purchasing Handmade Mask Chains
West Park's Recreation Therapy Program has introduced a new fundraising project for the month of November: hand-crafted mask chains, designed and made by West Park patients –– and all in support of West Park Healthcare Centre!
The fundraiser is spearheaded by Helping Hands, a program where patients craft functional items that can be used by people within the West Park community.
The mask chains are a practical accessory that can be attached to each end of a mask, allowing it to hang like a necklace. Each one is unique, so while supporters who would like to purchase one won't be able to choose the design, they can request a colour and will have a choice between a chain with or without a breakaway.
Breakaway mask chains are designed to safely open if the chain is pulled on, and are available in limited quantities. Breakaway chains are $20 and non-breakaway chains are $15.
You can place your order by calling the Foundation  at 416-243-3663, and arrangements will be made to have your mask chain mailed to you. The deadline to order is Monday, November 30, 2020.
Don't miss out on your chance to sport a one-of-a-kind mask chain while supporting West Park!