A Shared Vision
Paul B. Helliwell Foundation supports stroke and geriatric services at the new West Park
By all accounts, Paul Helliwell was an extraordinary man with a true philanthropic spirit. Now that spirit is honoured through the naming of two important units in West Park's new hospital.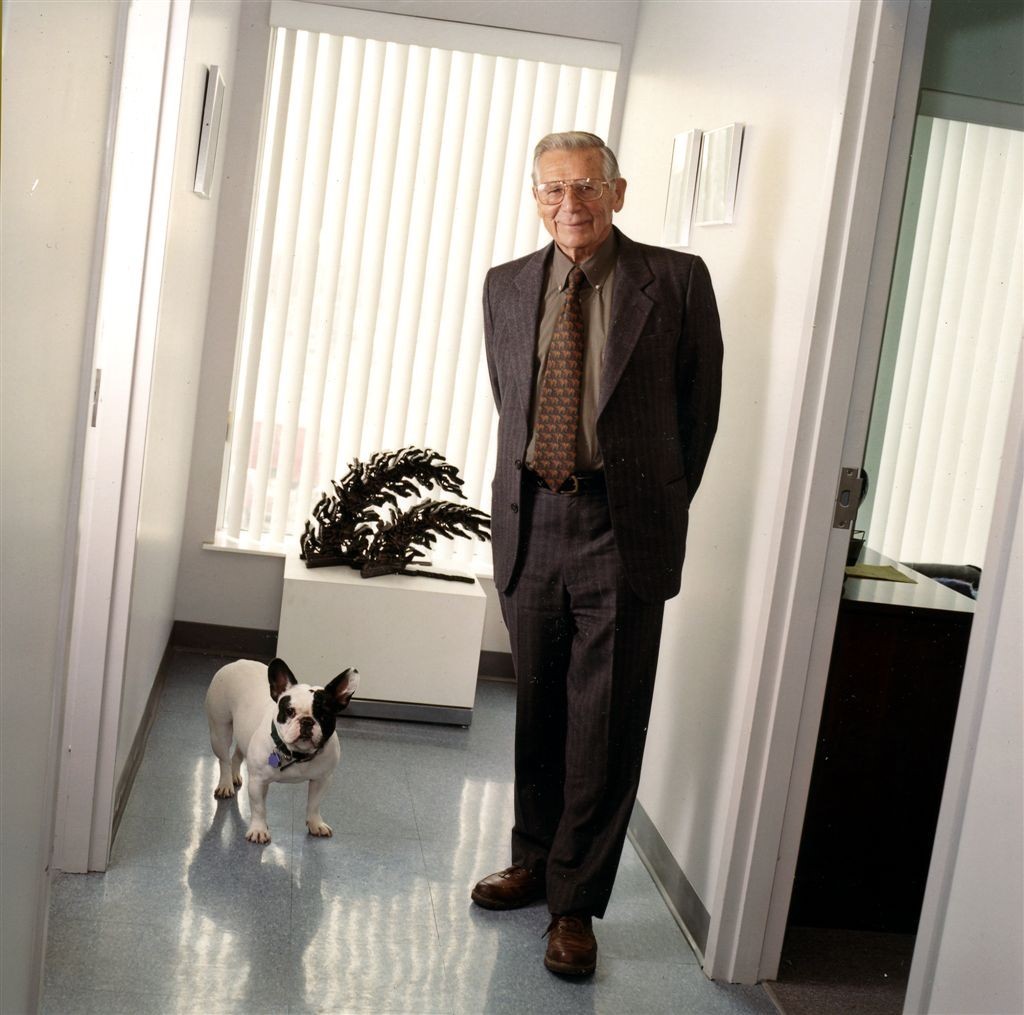 Born in China to missionary parents, Helliwell was one of six siblings. As a young man he served in the air force, and later told stories of flying across enemy lines to deliver supplies. A successful entrepreneur, he owned several companies, including a foundry, a ballast manufacturing company, a plastic container manufacturing company, and a flour mill. John Jenah, a close friend and President of the Paul B. Helliwell Foundation, said Helliwell had a special talent for entrepreneurship. "He knew how to choose the right person for the right task." 
"Paul was a visionary, mentor, humanitarian, sailor, animal lover, beloved husband and brother who believed in giving back to the community in which he lived."
Toward the end of his life, Helliwell approached Jenah about creating a foundation. "He came to me, and I found the most tax-effective way of doing it," says Jenah. "He wanted to give it to society, not the tax man!" Since Helliwell's passing in 2001, Jenah has been the driving force behind the Foundation, continuing to make grants mostly in the fields of healthcare and education.
The Foundation contributed $500,000 toward the Get Your Life Back Campaign, a generous gift that is honoured through the naming of the two inpatient units that will occupy the second floor of the new hospital. The Paul B. Helliwell Stroke & Neurology Service will help patients recovering from strokes, other brain injuries, or neurological conditions to achieve a measure of independence and return to the community. Sean Russell suffered a stroke in 2015 and underwent rehabilitation at West Park. "What I was so impressed with about West Park was how staff were able to give patients encouragement and small successes along their individualized road to recovery," he says. "They celebrate small wins with patients along the way, but still keep us challenged as we improve."
The Paul B. Helliwell Geriatric Service will offer comprehensive assessment of areas affected by aging, such as cognition, mobility, and function, with the goal of improving health and optimizing quality of life for seniors.
Jenah says the gift aligns with the vision shared by his friend and himself. "Healthcare certainly gives you the biggest bang for your buck, in terms of benefiting the greatest number of people," he says. "When the Foundation does a project, we don't just cut a cheque: we do due diligence. I liked what I saw at West Park."
This profile originally appeared in the 2022 Report to Donors. Click here to read the full report.