"I Believe in West Park"
I Believe in West Park: The Staff & Physician Campaign
West Park's $80 million Get Your Life Back Campaign is supported by patients, families, community members and businesses, all of whom have helped us get well past the halfway mark of our Phase 1 goal. And there's another important group sustaining our campaign: the staff and physicians of West Park.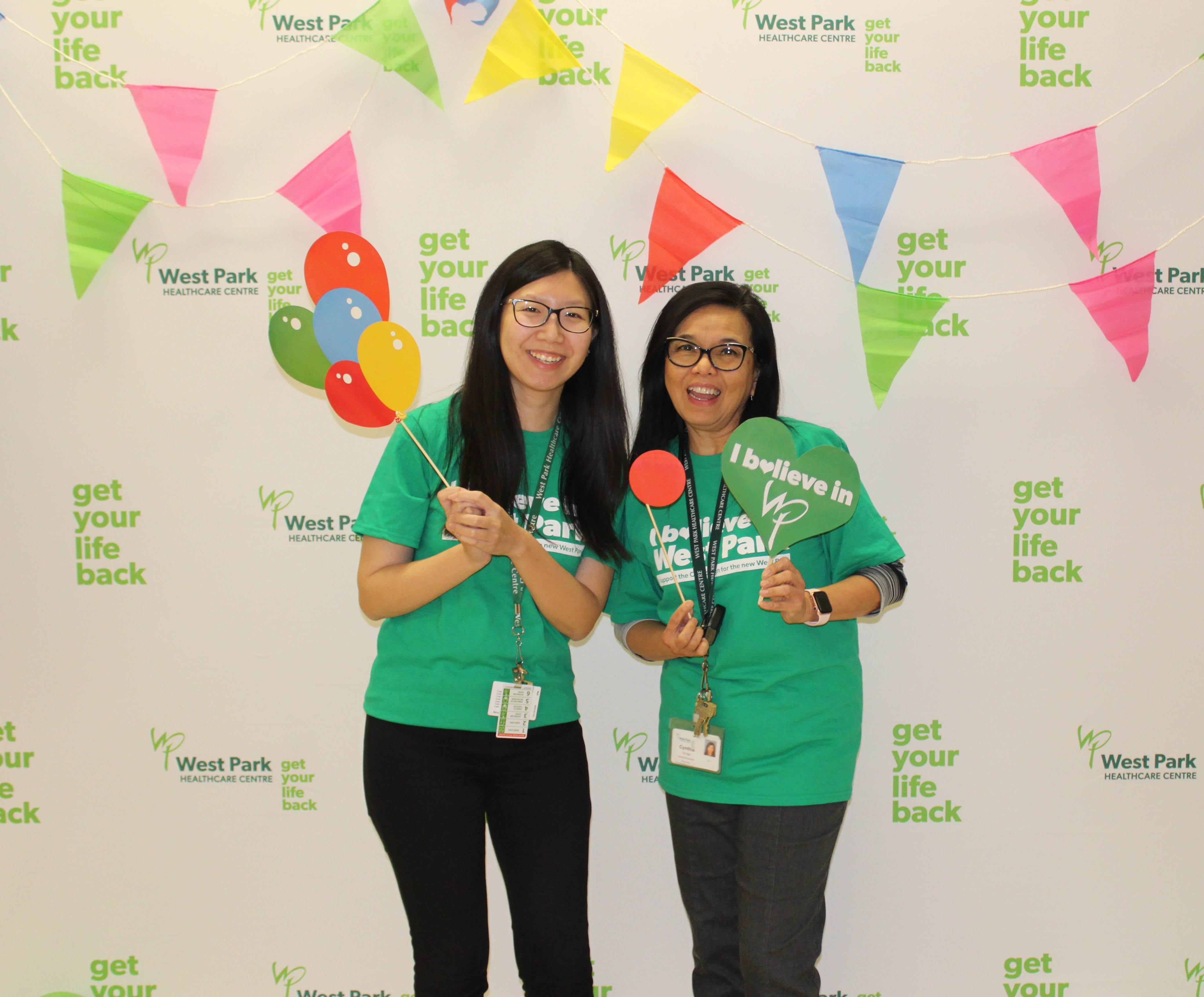 There are over 900 staff members and 50 physicians at West Park. Each day they come into work with dedication and passion for helping people get their lives back. From physical and respiratory therapists to cooks and clinical mangers, each member of staff works hard to ensure our patients get the care and support they need.
And many of these staff members take their commitment a step further, and give back to West Park out of their paycheques, as part of the Family Campaign by staff and physicians to raise $1.25 million for the new hospital. "The response to the campaign has been fantastic. Staff have really rallied around the 'I Believe in West Park' theme, with some becoming Family Campaign ambassadors who encourage their colleagues to sign up," says Ashleigh Manzon, Director, Annual Programs and Planned Giving for West Park Foundation.
When you visit the new West Park, you'll notice the "Dining Patio in honour of Staff & Physician Giving." This delightful outdoor space will overlook the beautiful West Park landscape and the Humber River, providing an excellent dining option in the warmer months.
Like most of us, staff and physicians are eagerly anticipating the opening of the new hospital. "Our staff and physicians are undoubtedly looking forward to the new and improved offices, workspaces, and staff areas," says Jackie Cooper, Vice President of Development, "but what we've heard time and time again is how excited staff members are for what the new hospital will mean for their patients."
Maria Bulatao, Health Educator at the Gage Transition to Independent Living, says, "What I am looking forward to most about the new build is not just a newer, more accessible facility but the innovative programs and people that it will house."
Talk to any West Park physician or staff member, and you'll be struck by the pride they take in their work, the work of their colleagues, in their patients, and the hospital as a whole.
Dr. Robert Varadi, Respiratory Physician, and physician ambassador for the Family Campaign says, "The new hospital will enhance our ability to provide the exemplary care West Park is known for. We'll be better able to meet our patients' needs in comfort and safety."
West Park Social Worker John Richmond says, "I've worked in the community and at other facilities before West Park and I am continually amazed by the patient care here at West Park. I've seen people who arrive here at their lowest point and truly get their lives back after their stay."
This profile originally appeared in the 2022 Report to Donors. Click here to read the full report.