Audrey & Jim Peacock
Connections, Community & Giving Back at West Park
Audrey Peacock has worn many hats at West Park, as a patient, a volunteer, a donor, and a family member of a Long-Term Care resident. She and her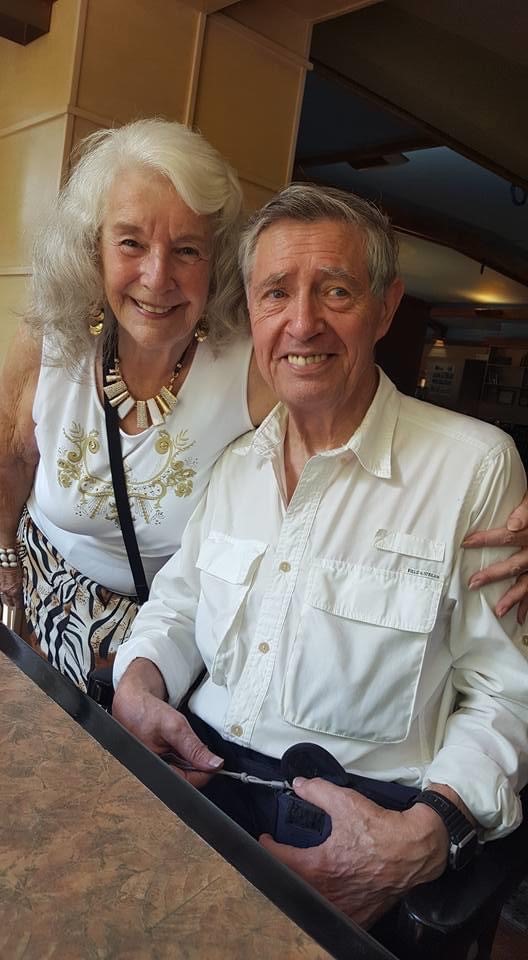 husband Jim lived in the neighbourhood for decades, but it wasn't until she was referred to the audiology department that Audrey learned of West Park. "As soon as I walked in the door, I was totally blown away. It was a hidden treasure in the city. I lived so close and didn't know it was here." Audrey says.
She knew right away that she wanted to volunteer in some capacity at West Park, and the opportunity came up when she found a classified ad seeking volunteers for the Neurological Rehabilitation Unit. She spent 15 years as a volunteer in Neuro Rehab, making connections with staff and patients alike. Jim also became involved with West Park, volunteering at special events like the Strawberry Social and holiday celebrations.
The family connection to West Park continued when Audrey's mother became a resident of West Park's Long-Term Care Centre. "She turned 100 while at the Centre and we celebrated her birthday there," says Audrey. "They allowed us to bring in friends and family and reserved a special room for us to have a meal. It was lovely."
In 2006, Audrey and Jim gave a gift of stock to West Park, and soon began giving monthly. Once their monthly donations totalled over $1,000 a year, they became members of the Hazel & Kingsley Fox Society. Audrey says of the decision to become donors, "l was so impressed with the whole concept of the facility, then l saw firsthand what the Neuro Rehabilitation team was able to accomplish so l was excited to help and contribute in any way that l could."
In early 2019, Jim began displaying troubling and mysterious symptoms. The couple went to many different specialists, but found no answers. Finally, a nurse at the hospital suggested to Audrey that Jim meet with a Speech Language Pathologist at West Park. She was the first person to identify that Jim was having difficulty manipulating his tongue, and recommended that Jim see a neurologist. Early in 2020, after various tests, Jim was unfortunately diagnosed with A.L.S.
In her time at West Park, Audrey developed a deep connection to the hospital.
"I am delighted to have been able to contribute both physically and financially in some small way and yet have received so much in return in the form of appreciation and a personal sense of happiness through giving."
This profile originally appeared in the 2022 Report to Donors. Click here to read the full report.