Troop Family Gift Supports the MSK Dining Room and Activity Room
Troop Family Gift Supports the MSK Dining Room and Activity Room
Two years into being on the West Park Foundation Board of Directors, Ian Troop's connection to the hospital became personal when, in 2017, his brother Alex was seriously injured in a snowmobile accident.
"He had 10 broken vertebrae, so he had his neck fused, rods put into his neck and back, and his ribs pinned," says Ian, who is Chair of the Foundation's Get Your Life Back Campaign. "He had spent three or four weeks in acute care, but was anxious to get back on his feet, back to running his business and his life. So rehab at West Park was the next logical step."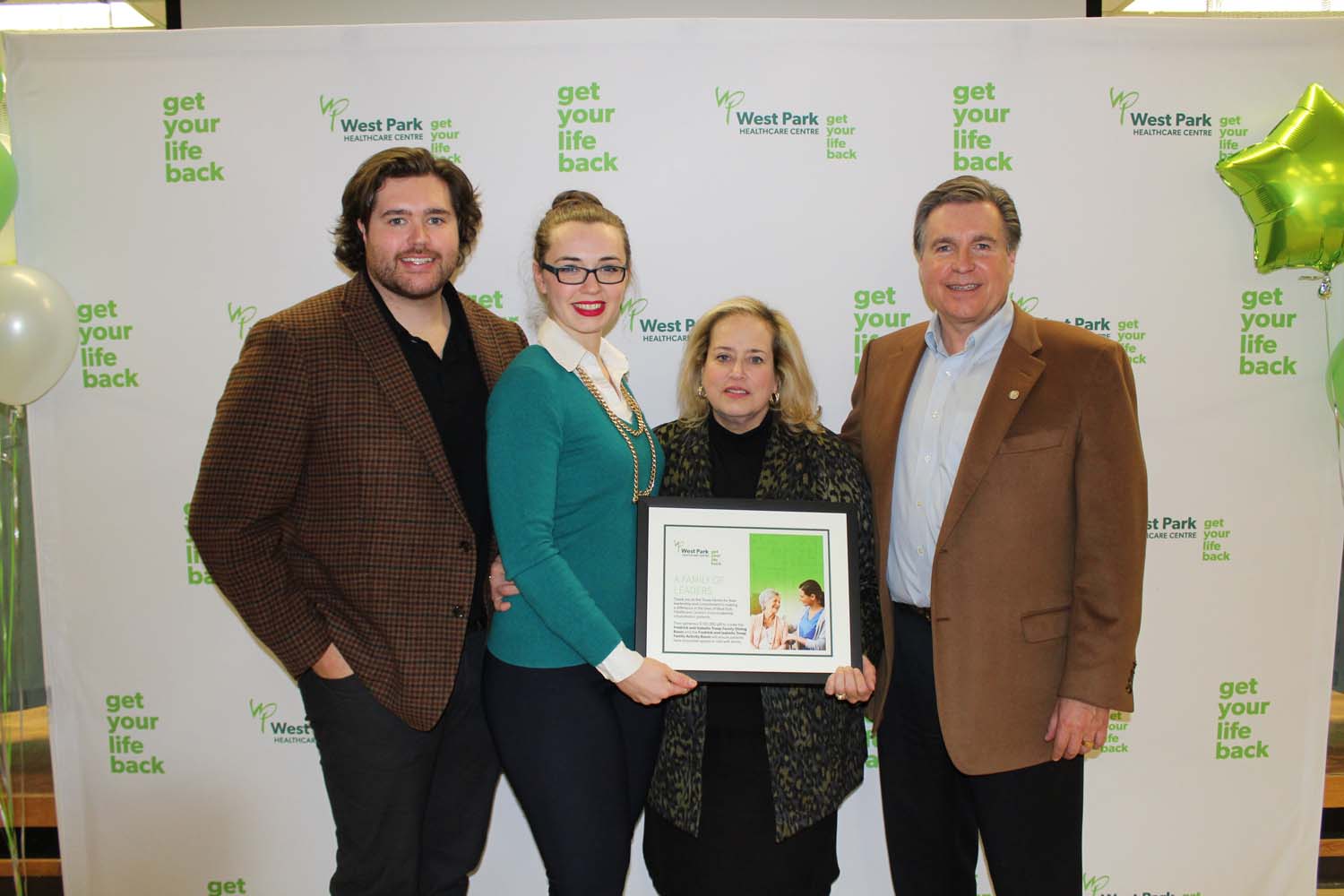 Witnessing his brother's rehabilitation gave Ian a new perspective on the hospital, and together with his father Fred, who was grateful for the care his son received, they made a $100,000 family gift to the Campaign to fund a new space in the hospital.
The Frederick and Isabella Troop Family Dining Room and the Frederick and Isabella Troop Family Activity Room, named after Ian's parents, will help improve the care experience for future musculoskeletal patients.
"We wanted it to be in a place where people would appreciate and enjoy the space, an area with high traffic that is well used by both patients and their families who are visiting," Ian says. "We decided on two spaces that happen to be in the in-patient unit where my brother spent time when he was recovering."
The dining rooms in the new hospital will have a huge impact on the life of West Park's patients, who will soon be able to join fellow in-patients, family and friends for communal meals. Currently, patients are served meals in their rooms, and often end up eating alone.
As Campaign Chair, Ian understands the important role of donations in helping healthcare systems meet the needs of their communities. But his appreciation of philanthropy dates back to his upbringing. His father and late mother, Isabella, taught their children the importance of recognizing their responsibility to their communities by leading by example.
"If we want to make it better, they taught us that we have a role to play to do that," Ian says. "We came to appreciate the fact that we can't change everything, but we can focus our efforts to make someone's life better.
"With the campus redevelopment and the building of the new hospital, it's a great moment to step in and make a difference at West Park."