A Message To Our Friends and Supporters Concerning COVID-19
Wednesday, March 25, 2020
Dear Friends,
As we deal with this unsettling time, wondering how the COVID – 19 pandemic might affect our families, friends and our communities, I wanted to reach out to you and tell you how we are protecting our hospital community here at West Park.  As you know, we are home to many vulnerable patients and importantly, patients who have compromised respiratory systems.
Our first priority has been to ensure the safety and well-being of our patients.  To assist with this, we've ramped down the number of outpatients coming into the hospital.  We have also restricted visitors and temporarily cancelled short term patient home visits. These measures are not easy for our patients, but they are necessary.  Our professional staff is well versed in protocol and procedures to prevent the spread of infection in the hospital and to the community. You can find up-to-date information on West Park's COVID-19 precautions on the hospital's website.
Some of you might remember the key role West Park played during the SARS epidemic 17 years ago.  Given our deep expertise in respiratory care, West Park opened a ward specifically to care for SARS patients.  During this pandemic West Park has once again stepped up to the plate to offer expertise, and is opening additional beds for patients requiring long term ventilation.  We are ready to do our part.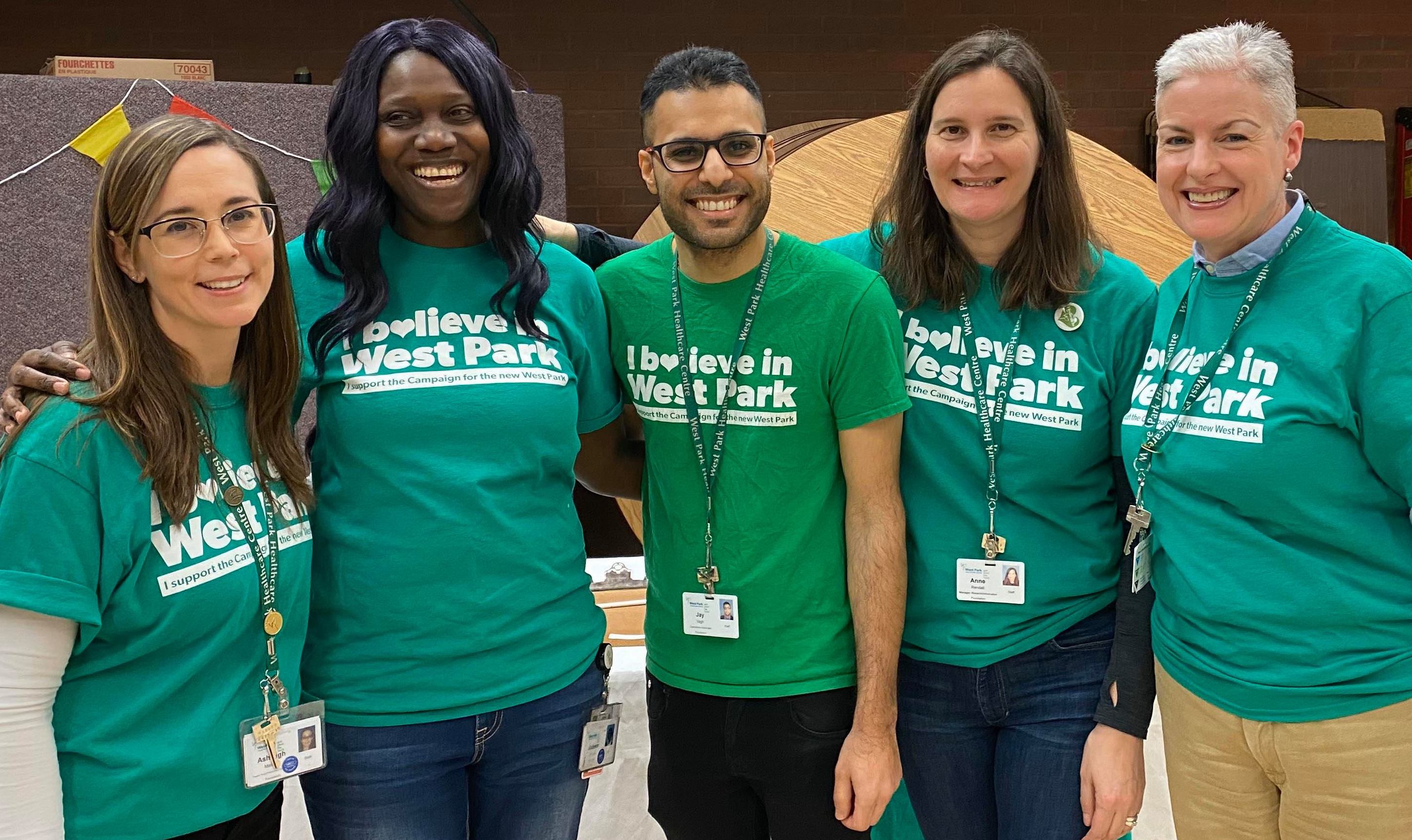 I write today to thank you for your support and for the many calls we have received offering encouragement at this worrying time.  This is the silver-lining for us at West Park. You may also be wondering about our construction project – it's moving forward! You can check in on the progress on our construction cam.
While most of our staff is working from home and practicing social distancing, we continue to have a skeleton staff working in our offices in the Ruddy Building to read through the mail, answer the phones deposit donations and get receipts out to donors.
Thank you for being proud supporters of West Park.  We hope you, your family and all your loved ones stay healthy and safe.  We will keep you updated on West Park's efforts to protect our patients and do our part to help the broader community through this unprecedented time.
Joanne Cole
CEO