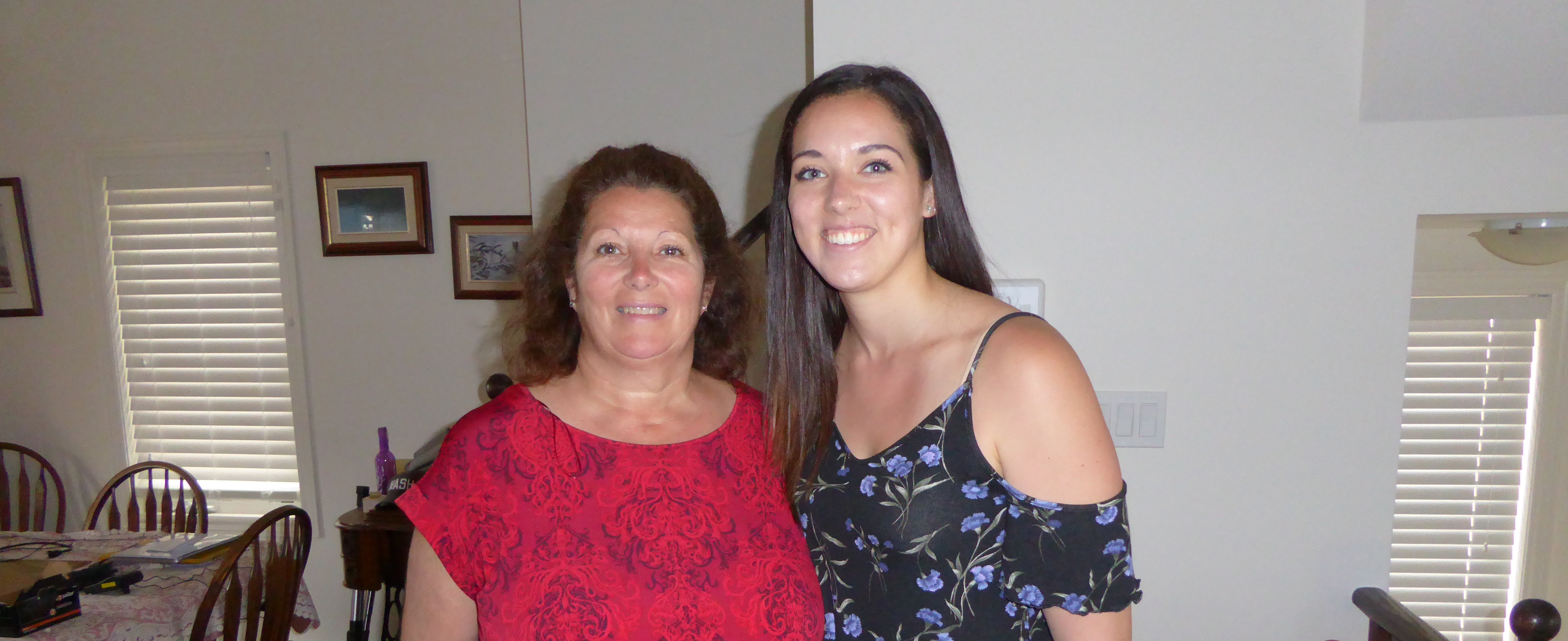 Mother's Neuro Rehab Inspires Daughter's Career
Melissa Duck Is Helping West Park Patients Get Their Lives Back
When physiotherapist Melissa Duck was 11 years old, her mother Susan came to West Park for neurological rehabilitation.
Susan had surgery to remove a brain tumour in the spring of 2004, and spent over two months at an acute care hospital. It was a long surgery due to the location of the tumour. Susan woke up in recovery unable to breathe without assistance and had to spend two weeks in intensive care. By the time she was moved to a patient room, she still couldn't walk, talk or eat.
When she was eventually able to start walking, she was transferred to West Park to begin her neurological rehabilitation.
The mother of two spent her rehabilitation working with her care team in the patient gym, where she did various exercises that helped her regain her mobility. This was where her daughter Melissa had her first introduction to physiotherapy.
"I got to see some sessions in the gym where everyone was working. I saw people relearning how to walk and other really important everyday tasks," Melissa says. "My mother was walking when she began her rehab, but seeing the improvements she made and how happy she was when she performed major functional tasks, made me appreciate the importance of this work."
Susan had noticed her daughter's early interest in her physiotherapy, and was proud to see her grow up to become a physiotherapist, specializing in neurological rehabilitation.
In May 2019, Melissa returned to West Park as a part-time physiotherapist in the hospital's Neuro Rehab service, working primarily with patients who have suffered a stroke.
"It's rewarding work to be able to teach someone something that is so important to everyday life," she says. "I don't think people always understand what rehab is, but it's a really important step in getting people back home after an injury or illness."
Melissa is looking forward to working in West Park's new hospital, which is scheduled to be completed in 2023. The new building will have more spacious, state-of-the-art rehab gyms and provide greater comfort for patients and their families.
"I am really excited for patients to have their own rooms," she says. "Giving patients more privacy and space will be really beneficial for their care experience."
Almost sixteen years have passed since Susan's in-patient rehabilitation, but she remembers her time at West Park positively. She has since regained most of her abilities, although she still experiences some difficulties with her balance.
"The people who helped me were great and the facility was nice, I enjoyed being able to spend time outside," she says. "It was well worth it because I am talking and walking."
Donate today to support our patients as they recover and get back to the lives they love.