Thank You to West Park's Healthcare Heroes
Show Your Support For Our Frontline Workers
Every day our physicians and staff show how much they believe in West Park and our patients. Their skill and dedication are needed more than ever as we respond to the unprecedented COVID-19 pandemic.
We have reached out to our community to send messages of support, showing that they believe in our Front Line Workers. You can send your own messages to foundation@westpark.org. Here are some of the responses we've received:
"Thanks to all our WestPark staff – you are my heroes!"
– Charlie Rate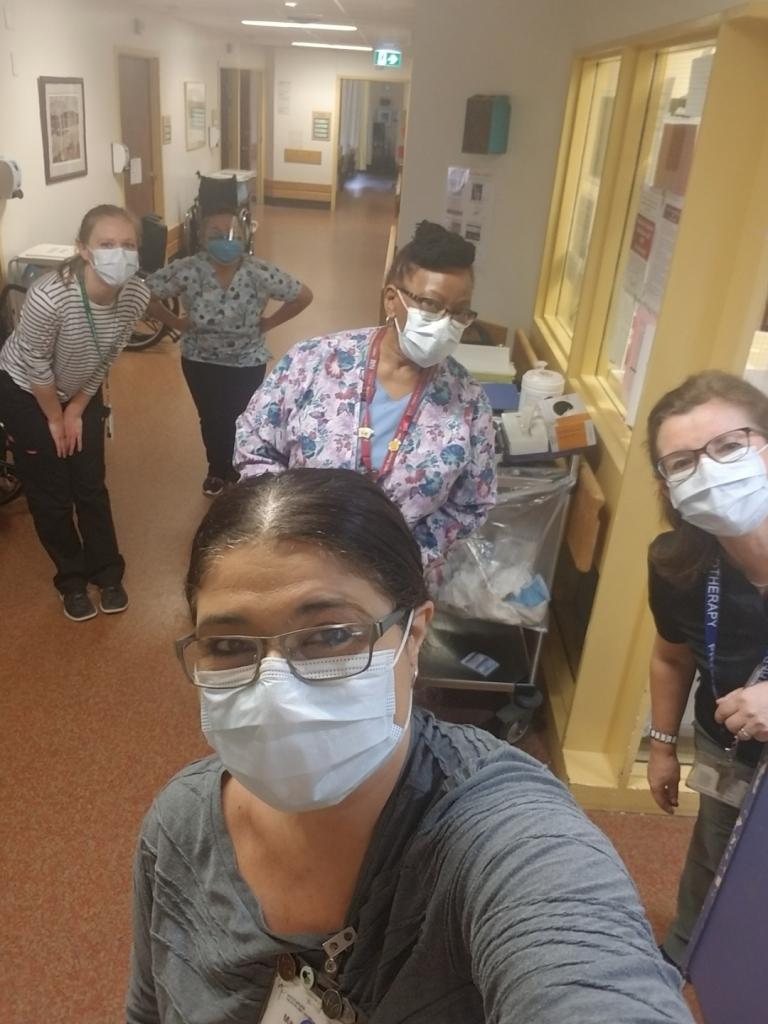 "Dear Front Line Workers:
It is so good to hear that you are helping out in this respiratory crisis. There would be no better place to be than at West Park if you required ventilation or rehabilitation. Thank you all for what you are doing in this dire emergency to free up acute care personnel."
– Anne Graham
"Dear West Park Front Line Workers,
Your commitment to West Park is appreciated more than ever, right now, day + night. The strength you find to look after yourself so you can look after others is beyond admirable. May your wisdom and expertise guide you through this pandemic sure footed. May you receive exactly what you need at this time for your own body, mind and spirit. West Park – you – excel at taking care of people; please take care of yourself equally well. 
May Light & Love Surround You."
– Karen, Reiki Volunteer
"My very best wishes to everyone at West Park as you deal with this virus. I remember how well you coped with SARS, and I know that every patient will receive exemplary care and love."
– Bill Bain
"We know first hand how the staff members including doctors, nurses and therapists already overextend themselves every single day to help all in need. And now again to help all those in critical need. We would like to thank you all for your dedication."
– Pino
"Thank you for all your compassion and effort. Please take care of yourselves."
– Tania & John Dickson
"As a retired RPN from West Park (1968-2008) I want to thank you all for your hard and treacherous work. Take care and stay safe!!! God Bless."
– Harolyn  Hussain
To learn more about how you can support West Park during this challenging time, visit our COVID-19 Response Fund page and PPE Donation Drive page.