Past Respiratory Rehab Patient Wins West Park Lottery
When Marnie Whittaker found out she won the West Park Lottery, she was in absolute disbelief. She had bought her tickets after reading the Foundation's winter newsletter as a way to support the hospital that helped her breathe easier.
"I bought five for $100 because I thought it was a good deal," she says. "When I found out I won, I was shocked but so excited."
Marnie first came to the rehabilitation hospital in 2010 after struggling with her chronic obstructive pulmonary disease (COPD). One particularly difficult day, she had gone into her local hospital's emergency room, and after a number of breathing tests, the respirology specialist recommended in-patient respiratory rehabilitation at West Park. The 76-year-old resident of Collingwood, Ont., looks back fondly at her three-month stay at the hospital.
"What West Park did for me is incredible. I felt like I had hope again. That was something I didn't feel before." says Marnie. "I did have to work hard, but all the support was there for me."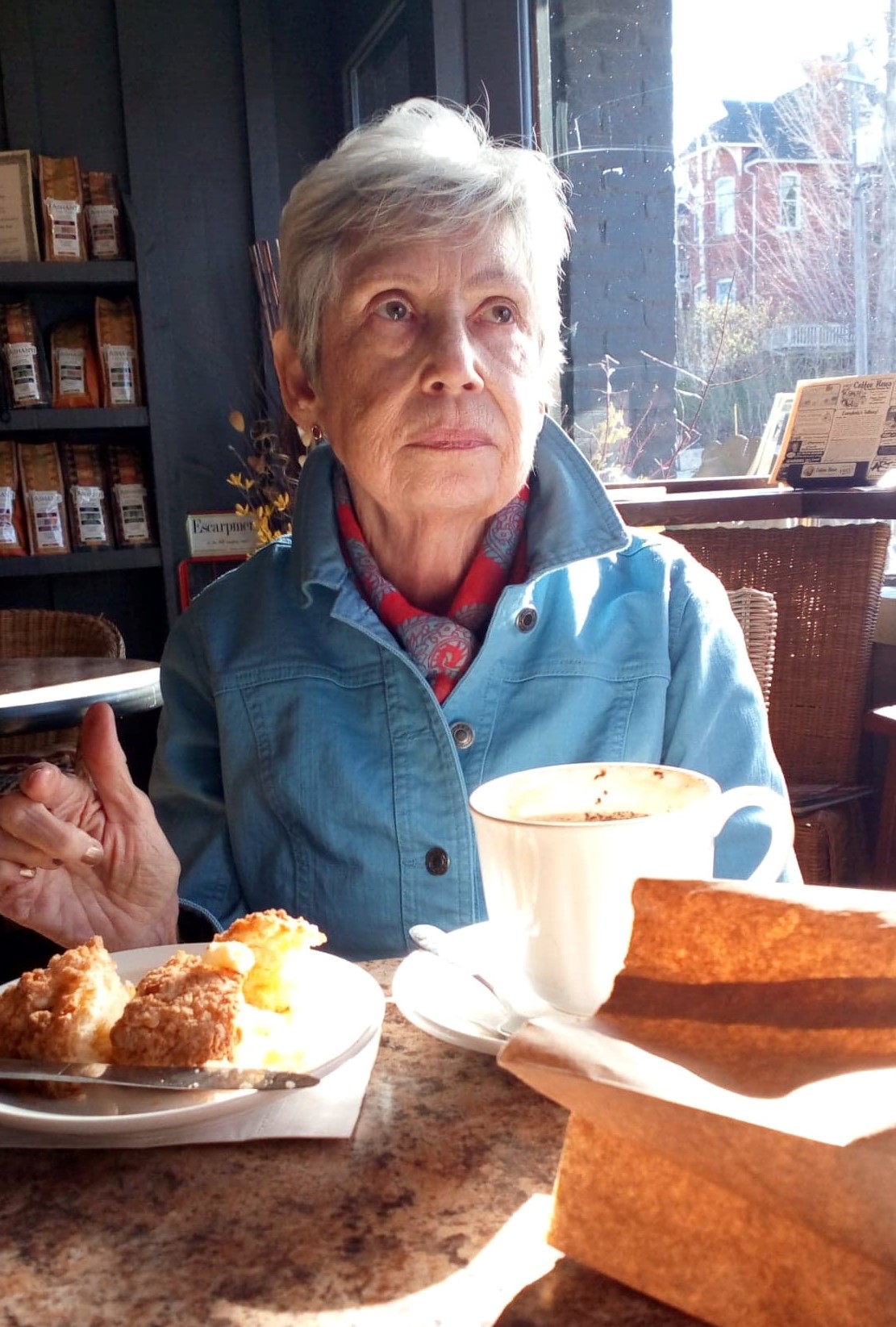 Having the time and support to learn how to manage her COPD was an invaluable experience, she says. She spent her rehabilitation learning breathing exercises and gaining tools that she would use to manage her disease in the ensuing years.
"I'm now in palliative care for my COPD because it is at Stage 4, which means I won't recover," Marnie says. "But it also means that I will have help with a better quality of life. And now, to have this extra money, I can do things for my family and that gives me a lot of comfort."
The lottery winner has big plans for her $10,000 cash prize, including giving her "wonderful" son and daughter-in-law some money to pay for any expenses related to their aging house. She is also buying a special birthday gift for her daughter-in-law, and will find time to treat her friends to a picnic at Sunset Point Beach in Collingwood.
As a gardening enthusiast, Marnie loves to tend to her roses and tomatoes. She appreciates being able to spend time outside going for walks, which is one more thing she enjoyed about her time at West Park.
"In between exercises and education I was able to go out and walk the incredible grounds," she says. "It was so wonderful to feel like I had enough energy and support to do that. I thought, well, if I can do these things at West Park, I can do them at home too."
Marnie has shared the breathing exercises she learned at West Park with others over the years, including members of her COPD support group.
"I want people who are struggling with COPD and have the opportunity to go to West Park to continue the hard work when they leave the hospital," she says. "That is what West Park is all about. It isn't just some place you go and give up."
Stay up to date on what's happening at West Park by visiting our Latest News page.