West Park Gave Sam Paulos His Life Back
West Park Gave Sam Paulos His Life Back. Now his support is helping others regain their independence.
Sam Paulos is a strong believer in giving back, and has done so in many ways in the decade since West Park helped him recover from the loss of his leg. From event participation to monthly giving and as members of the Hazel & Kingsley Fox Society, Sam and his partner, Gayle Kosokowsky, have made clear their commitment to West Park.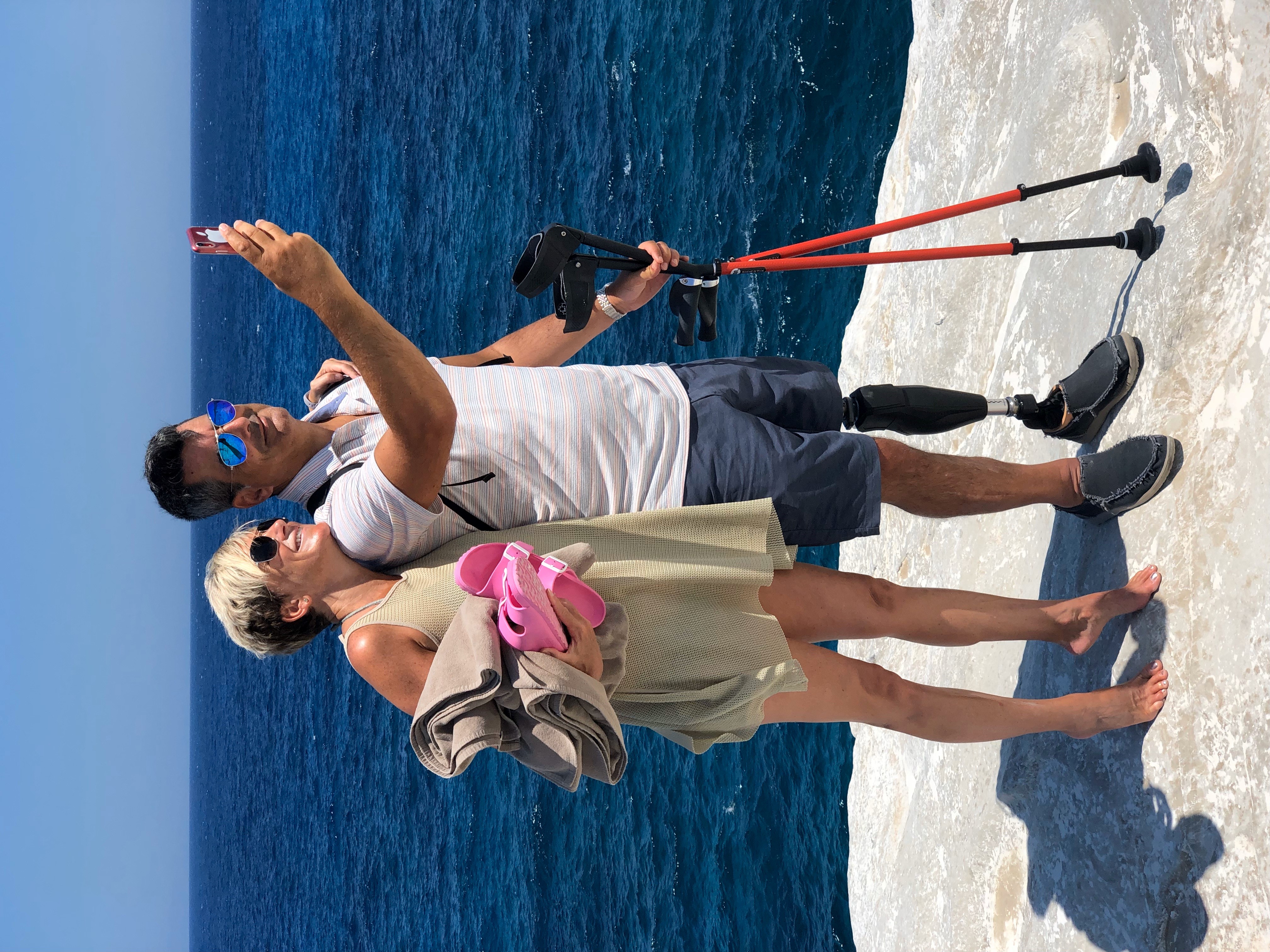 An account executive at RBC, Sam was enjoying a beautiful summer day in 2011 at his family's new cottage in Lake of the Woods, Ontario. When jumping off the dock for the first time, he hit the lake bottom, cutting his foot. It seemed a minor cut, just requiring a few stitches, but what no one could have known was that the bacteria in the lake would cause a devastating illness – necrotizing fasciitis, known as flesh-eating disease. Fast-forward five days and he was in critical care at Toronto Western Hospital, with his leg amputated above the knee, and his life saved.
When he arrived at West Park Sam says he was "half a person," suffering phantom pains and needing to adjust to an entirely different way of living. But with therapy, rehabilitation, and support from staff, his family, and Gayle, he made it back to a "normal, thriving life," living and working in downtown Toronto and driving himself to his follow-up appointments at West Park.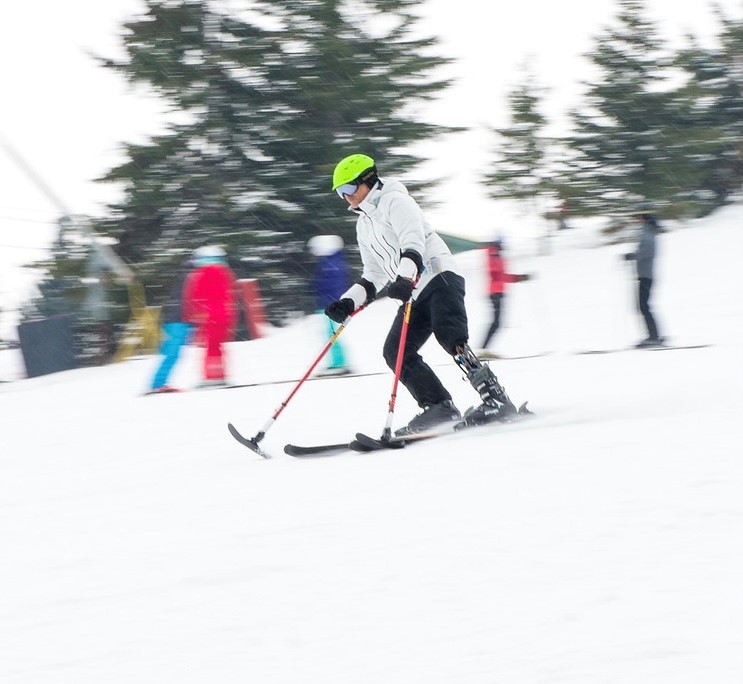 After receiving such top quality care at West Park, Sam feels a "responsibility to help those that are continuing to provide that good work and those that are benefiting from those efforts." For Sam and Gayle, members of the Fox Society – which recognizes donors who give $1,000 or more a year – the decision to donate monthly was natural and they feel it benefits both them and West Park.
"I understand the importance of that regular donation and having that subscription. West Park can have a steady flow of support, which makes it easier for them to manage their programs accordingly, but it's also easy for us. We just enroll in it and every month there's a debit. It's convenient for us from a cash flow perspective because it just becomes part  of your regular monthly budget," Sam says.
Sam and Gayle have both been keen participants in West Park events, most recently at the 2022 Golf Classic. Sam was also the top individual fundraiser at the 2018 Tournament of Stars, the Foundation's celebrity basketball event. Supporting West Park, especially as the new hospital is being built "feels good, especially when you see how your contributions are moving the project forward," Sam says.
For Gayle, looking back on her experience as a partner to a patient, she is excited to see how the new hospital with its "bright, open spaces will be helpful for everyone, patients and visitors alike."
Like so many of our donors and patients, Sam recognizes the importance of facilities like West Park. "It's one thing for a critical care hospital to save people's lives, but somebody has to put people back together again and get them out the door and get them back to living life. At Toronto Western they saved my life, but it was West Park that actually helped me get my life back."