Spotlight: Chris Smith
To the Brink and Back: A COVID Story
"My 15-year-old daughter tells me she's stronger than I am now—and it's probably true."
That's Chris Smith, a 50-year-old father of two, talking about how he feels after a six-month COVID-19 journey that included five weeks of rehabilitation at West Park.
In early May 2021 Chris, an IT project manager, thought he had a cold. He had chills and an "unparalleled" headache. By Mother's Day, he was so weak that he was lying on the floor to get comfortable. His wife called the Covid hotline, and Chris was soon whisked off by ambulance to North York General Hospital. A few days later, with his oxygen levels dropping dramatically, he was told he would have to go on a ventilator. He spoke to his family by phone, saying what could have been his final goodbyes.
While he was unconscious and ventilated, Smith's oxygen levels continued to drop. In a last-ditch attempt to save his life, his doctors decided to transfer him to Toronto General for ECMO (extracorporeal membrane oxygenation) treatment. It was a risky move: ambulances don't have ventilators, so there was concern that he might die before reaching his destination.
The ECMO machine, used to treat severe respiratory distress, acts as the heart and lungs of the patient, oxygenating the blood and pumping it through the body for as long as needed. It wasn't all plain sailing. Several times there were medical emergencies, including serious bleeds and blood clots. At one point, Chris required a middle-of-the-night emergency embolization to stop a hemorrhage in his chest.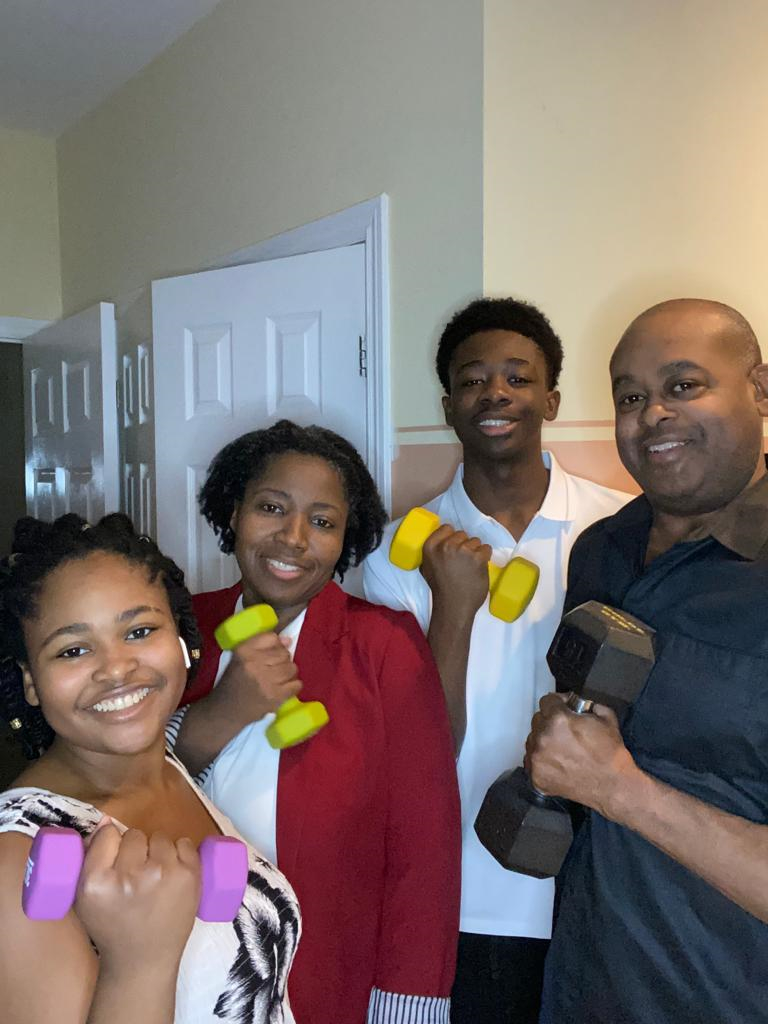 When he returned to consciousness after six weeks, he still needed ECMO and was unable to move his arms and legs or speak.  "I lay there immobile for 12 hours a day, staring at the walls, the clock, the ceiling tiles," he says. "I had down times but for the majority of time, I was positive. I did whatever they told me I had to do to get out of this predicament!"
He was removed from the ECMO on August 1 and transferred back to North York General. He gradually began to gather strength. In mid-October, he arrived at West Park for rehab. "It was a very positive experience," he says. "The food was so good my sister told me to send her pictures!" He quickly became fast friends with his roommate, enjoying hours-long conversations. He has nothing but praise for the respiratory rehab program. "I didn't think I needed to learn how to breathe – I'd been doing it for 50 years! — but I learned something new at every class." He was well enough to go home in late November.
Life had one more curve ball for him. His father, though in poor health himself, had been an important cheerleader throughout the whole ordeal. Sadly, his health declined soon after Chris got home, and he died in mid-December. Says Chris: "It seemed like he was just hanging on for me."
Visit our Get Your Life Back Campaign page to learn how you can support our new hospital, and stay up to date on what's happening at West Park by visiting our Latest News and Events pages.