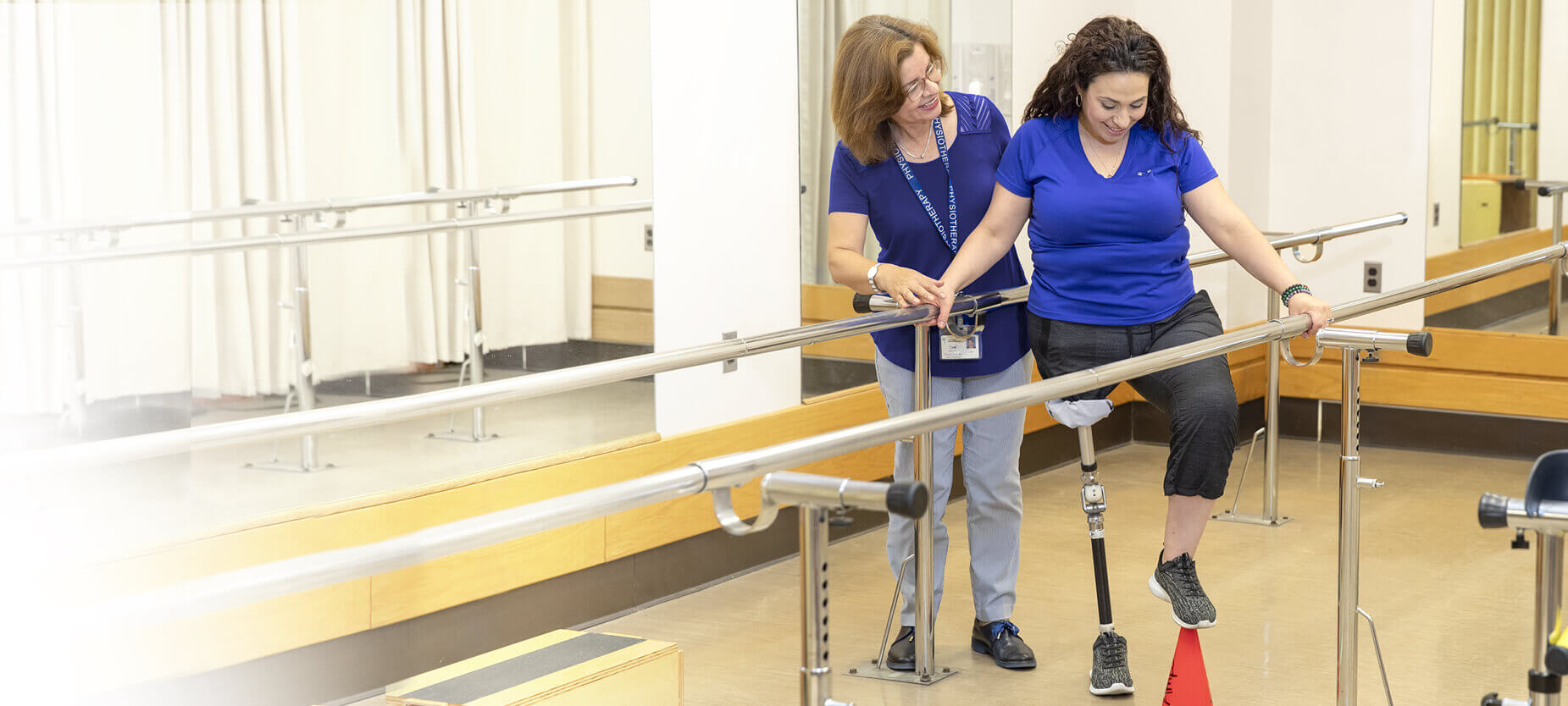 Helping people get their lives back
We have been helping people rebuild their lives for more than 100 years. Working in partnership with our patients, we help them overcome severe injury and illness so they can get back to their families, and what they love to do most.
Building for the Future
We are transforming our campus to continue providing the very best care for the growing number of people who need it. The inspiring $80 million Get Your Life Back Campaign will ensure our new hospital is a leading-edge facility; one that reflects the courage of our patients and the commitment of our staff.
Patient Spotlight

West Park patients are our partners in care. They inspire us with their resilience, strength, and determination. Their achievements make us proud. Your gifts help them get their lives back.
Donor Impact

Our donors are some of the most generous people in the world. They understand deeply the value and impact West Park has on our community and what it takes to give people their life back. Take a moment to meet a few of them.
Stay in touch with West Park to get the latest on our news and events.
Golf Classic

On Monday, August 09, 2021, play a round for a great cause. The West Park Foundation Golf Classic has become an annual tradition. Tee up to help people get their life back.

UNCORK UNTAP UNWIND Online

Join us on Friday, October 22, 2021 for an unmissable evening at our virtual at-home culinary experience, hosted by celebrated Canadian chef Lynn Crawford. Tickets will go on sale soon.

Tournament of Stars

COVID-19 Update: With the ongoing restrictions posed by the COVID-19 pandemic, we're unable to hold the 2021 Tournament of Stars celebrity basketball event.

2021 Report to Donors

Read the remarkable stories behind some of the generous gifts we have received in the past year, and the impact they will have on the lives of our patients, their families and our staff.

Read Our Newsletter

This issue includes a feature on West Park nurse Gayani Hettiarachchi, who has worked in the Chronic Assisted Ventilatory Care for nearly 14 years. Plus many more great stories.

The New West Park

We are creating a bold new vision for West Park: an integrated campus of care with a state-of-the-art hospital at its centre.
Get Your Life Back Campaign
PHASE 1 FUNDRAISING GOAL

We are well on our way to meeting our Phase 1 goal of $50 million, but we still need your help.

Follow this campaign tracker and check in regularly to see how we're doing.