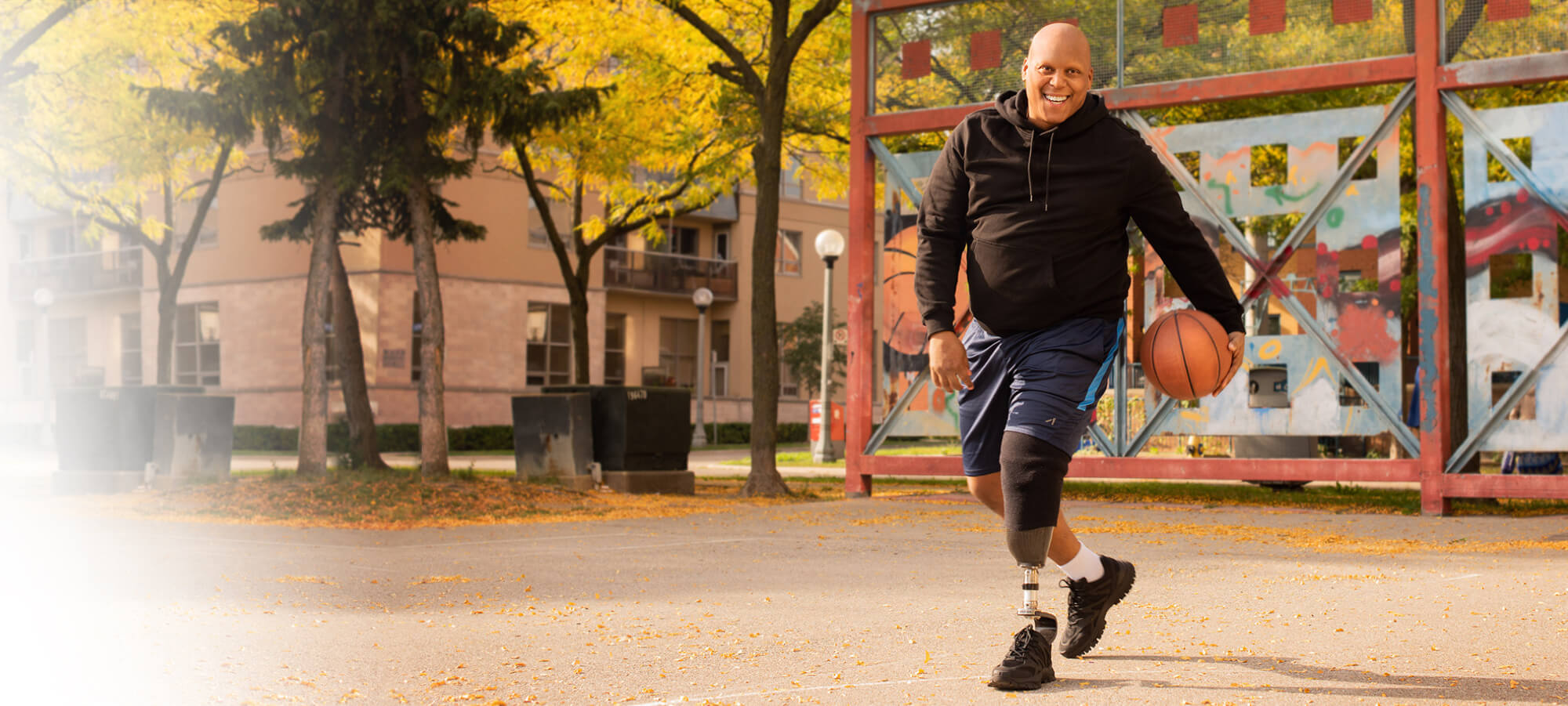 I Am Not Done
From crisis to determination to hope, our patients come to West Park at their most vulnerable. We empower them during every step of their recovery, helping each patient realize "I am not done." Meet three courageous individuals who overcame enormous health challenges to return to their lives, their families and what they love to do most.
Helping people get their lives back
We have been helping people rebuild their lives for more than 100 years. Working in partnership with our patients, we help them recover and return home following serious illness and injury. When you give to West Park, you are ensuring we can continue to offer exceptional care to the growing number of people who need it.
Building for the Future

We are transforming our campus to continue providing the very best care for a growing population. The $80 million Get Your Life Back Campaign will ensure our new hospital is a leading-edge facility.
Donor Spotlight

Our donors are not only generous people, they deeply understand the value and impact West Park has on our community, and what it takes to give people their life back. Take a moment to meet a few of them.
Stay in touch with West Park to get the latest on our news and events.
The Culinary Showdown

Join us on Sat, Oct 21 for the inaugural West Park Foundation Culinary Showdown, which will bring together 5 Celebrity Chefs and their teams of West Park supporters for an exhilarating, MasterChef-style competition!


West Park Foundation Golf Classic

The Golf Classic on August 14 was a sell-out success, raising over $225,000 in gross revenue towards West Park's critical mission.

Tournament of Stars

Tournament of Stars 2023 was a $770,000 success in support of West Park.

The 2023 Donor Impact Report

Our 2023 Report to Donors celebrates our generous donor community and the impact their gifts have on the lives of West Park patients.

Giving Lives Back Newsletter - Spring 2023

Read the latest issue of the Giving Lives Back Newsletter to learn about how we're preparing to move into our new hospital building, exciting research and an amputee patient setting a West Park record!

The Therapy Pool in the New West Park

The therapy pool in the New West Park will be six times the size of the current pool with accessibility features to allow patients of varying abilities to access the benefits of hydrotherapy.