Campus Transformation
Improving Access to Health Care

Our demographics are changing, and so are the health care needs of our population.
Today, people over 65 represent 17% of the GTA population – a number that will double in the next 10 years. But as we age, our medical needs become more complex and we consume more health resources, which is straining our healthcare system.
In addition, the COVID-19 pandemic highlighted the critical need for a strong, coordinated health system across the full continuum of care; a system that can provide patients with the type of care they need, when they need it, at an institution that is specialized to provide it.
West Park is responding to the need for more rehabilitative medicine and complex continuing care by transforming our 27-acre campus into an integrated campus of care with a leading-edge new hospital at its centre.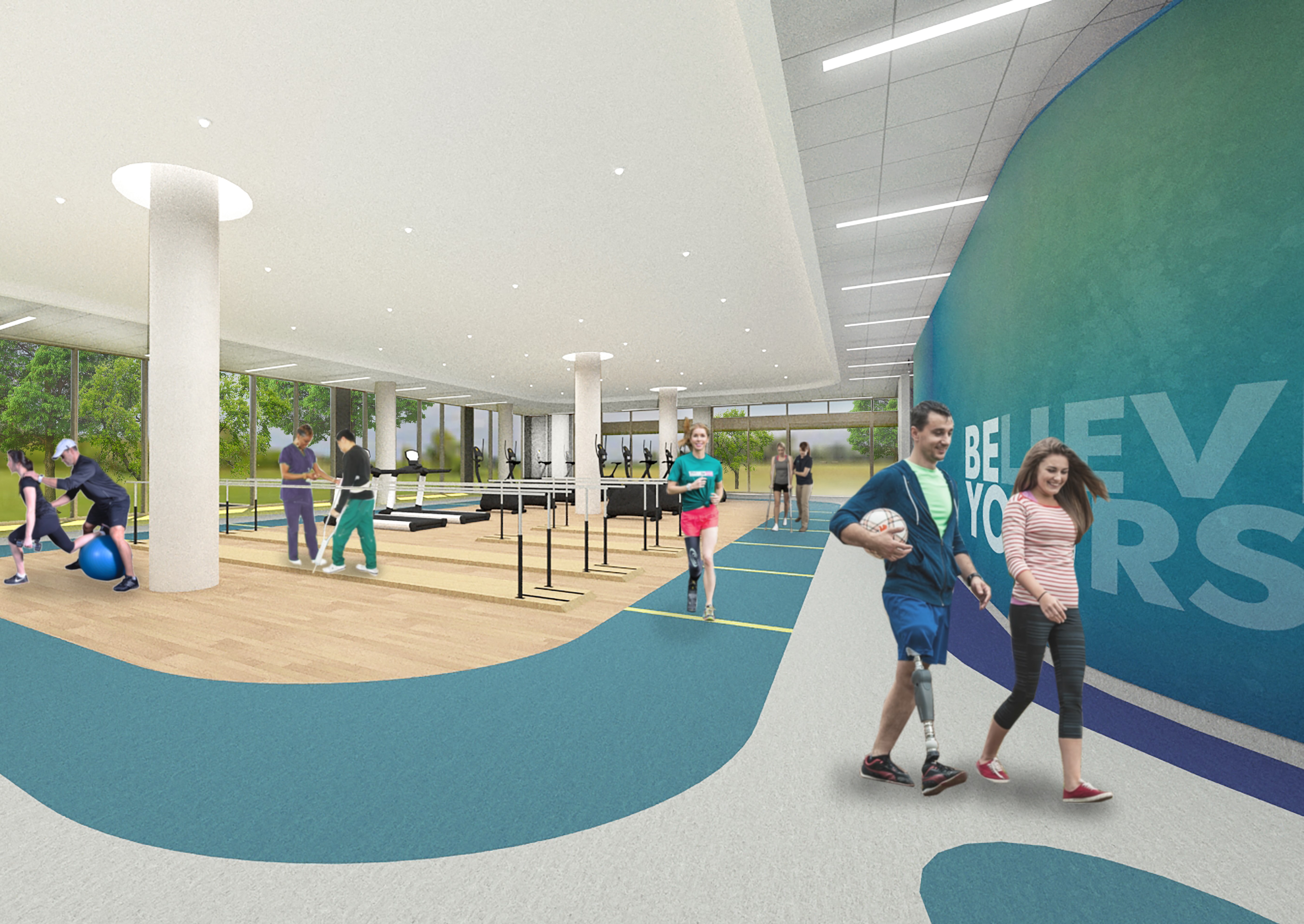 When our new hospital building opens in early 2024, it will have an immediate impact on our healthcare system. With 314 inpatient beds and double our current outpatient capacity, it will improve access to vital post-acute specialized health services, while its innovative design will enhance patient care and help people get their lives back.
But our new facility is only the first stage of our redevelopment. In early 2024, we will begin to put the "park" back in West Park, creating outdoor therapeutic environments that will better support patients on their recovery journey. Our full campus transformation will be complete in mid-2025.
West Park Foundation's $80 million Get Your Life Back Campaign is supporting the capital costs of our redevelopment, helping to ensure our new hospital building is well-equipped and able to support the very best patient care, education and research.
Innovative Healthcare Design
Our new hospital building will:
Be filled with natural light, with views of green space from every window. Large terraces on each inpatient floor will provide an important connection to nature and the opportunity for fresh air and sunshine;
Recognize that a stay in rehab is measured in weeks and months, with 80 per cent of beds in private rooms and with each patient having their own three-piece washroom – features that will also help prevent the spread of infection;
Utilize the most advanced healthcare technologies, each designed to connect and empower both patients and clinicians;
Double our outpatient capacity, helping more people access the care they need and sleep in their own bed at night;
Enable us to expand our day programs, including a new geriatric service to help seniors live at home longer;
Bring clinicians and researchers together in a collaborative working space, allowing our patients to benefit from the most up-to-date knowledge and techniques;
Be a centre of excellence for clinical teaching, with enhanced teaching facilities able to host large educational sessions;
Be pandemic-ready, with a state-of-the-art HVAC system ensuring that only fresh air is circulated, and airborne containment zones that will be negatively pressurized for patients with severe respiratory illness;
Provide outdoor, multi-use rehabilitation spaces, to help patients learn to navigate all types of terrain, while walking trails, gardens and community gathering spaces will promote exercise and socialization.
Learn how you can support this inspiring project and help us bring the very best in rehabilitative care to Ontario.
Stay up to date on all our news by visiting our Latest News page or reading our newsletter.