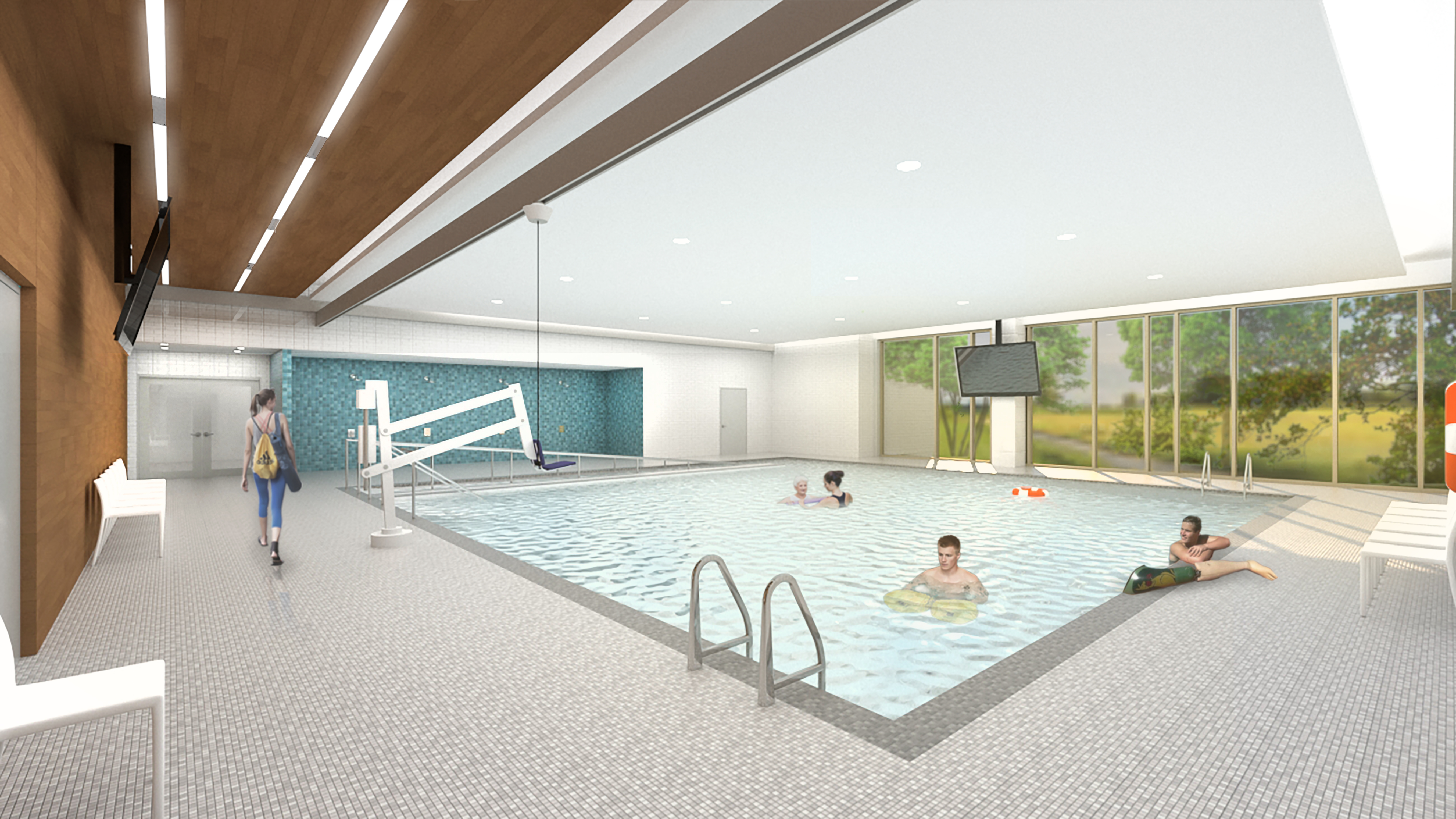 The New Therapy Pool
The Therapy Pool in the New West Park
When West Park opens its new hospital building this fall, it will transform the delivery of rehabilitation and complex continuing care in Ontario. Its expanded capacity will enable our skilled, caring team to help more people get back to their lives, while the enhanced therapeutic facilities will better support patients on their recovery journey. Nowhere is this more apparent than the new Therapy Pool.
Six times larger than the current size, the salt-water pool will have different depths to support a wide range of activities, as well as an underwater treadmill for patients experiencing joint pain. It will include a ceiling lift, stationary lift and a ramp, allowing even more people to access the benefits of hydrotherapy.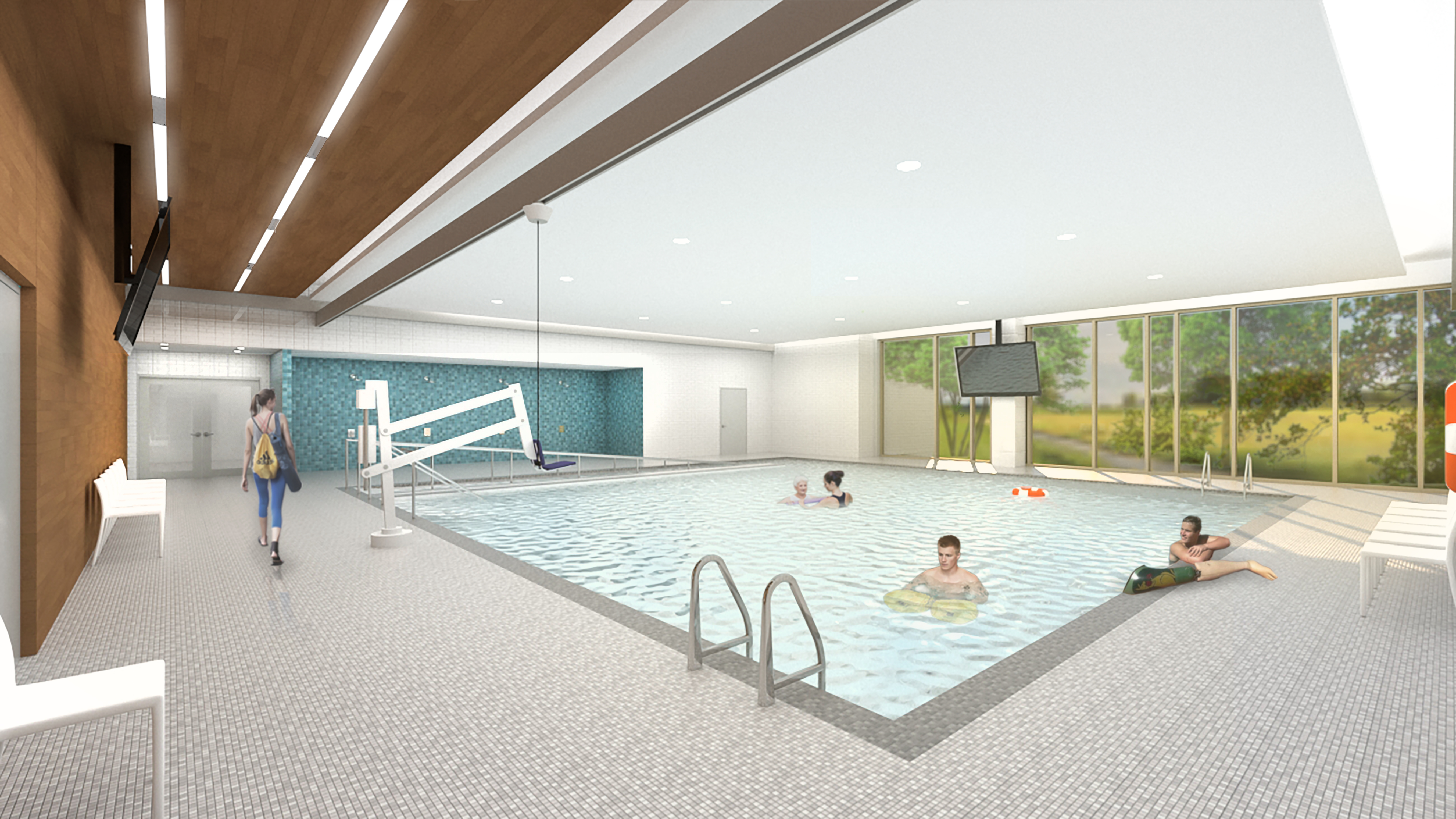 Warm-pool therapy is especially ideal for individuals with mobility issues, as water allows directional movement that isn't always possible on land. It can also reduce recovery time for patients who are unable to weight-bear following an injury or surgery.
The pool will also feature special lighting and other sensory stimulation equipment to create a controlled multisensory environment for patients with acquired brain injuries, autism, dementia and other conditions.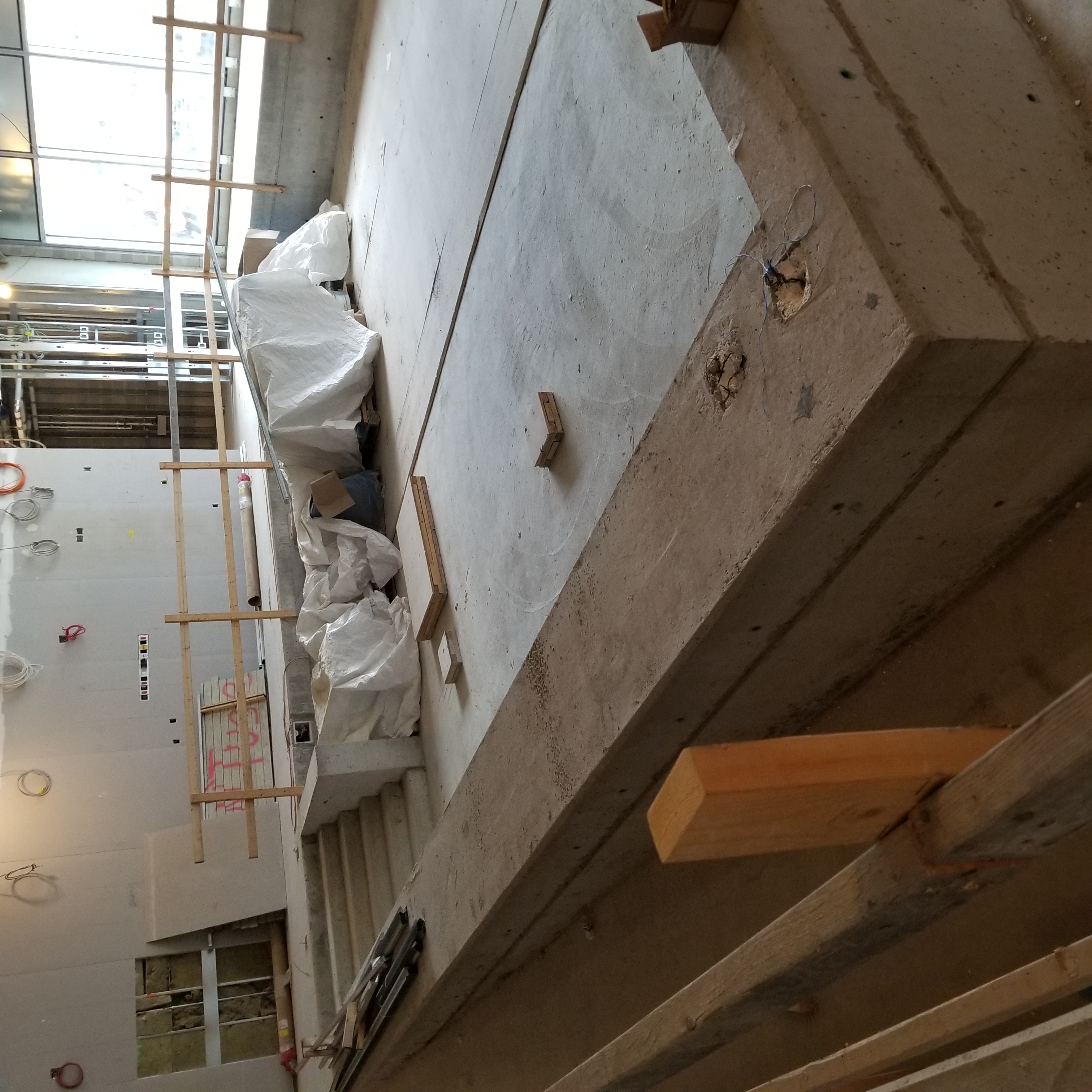 This tranquil space has been designed to provide an optimal therapeutic environment. The pool's interior will embody the qualities of the outdoors, including natural daylight and wood-look finishes. Large windows will provide a view of the outdoors, while landscaping and window treatment will offer the required privacy for the pool.
Located in Outpatient Services, the pool will be available for both inpatients and outpatients, as well as community programs such as aquafit.
This story originally appeared in the Winter 2023 issue of the Giving Lives Back newsletter. Click here to read the full issue.