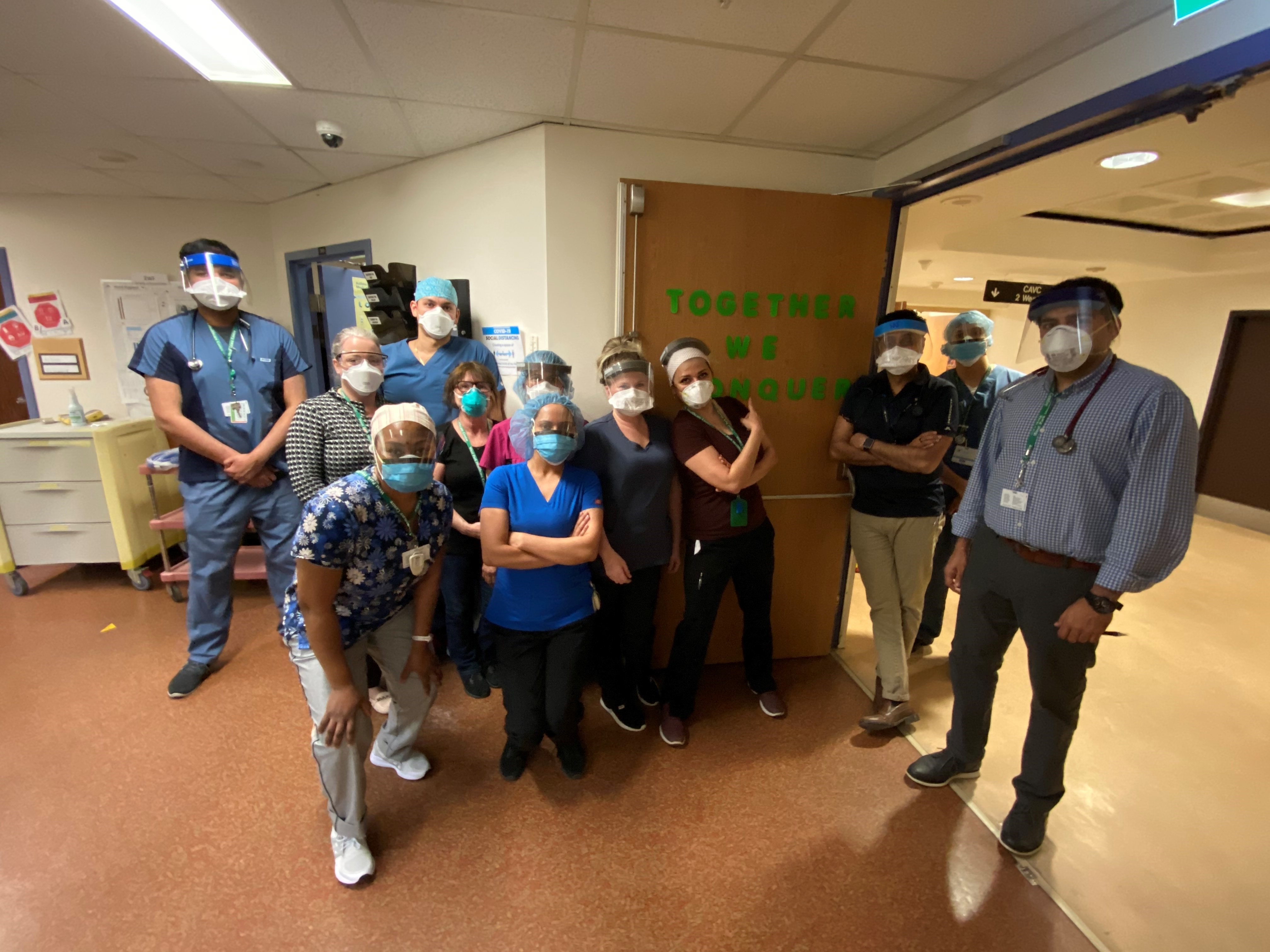 West Park's Important Role in the COVID-19 Pandemic
West Park's LTV Service Has Expanded to Add 23 More Beds
In West Park's Long Term Ventilation (LTV) Service, many of the patients call the hospital home. An interprofessional team provides 24-hour care and support for these patients who are invasively ventilated, requiring mechanical assistance to help them breathe.
In response to the COVID-19 pandemic, the LTV Service has expanded to add 23 more beds – an increase in capacity of more than 60 per cent. This is in support of the Toronto Region's pandemic response, in particular, the effort to increase capacity in acute care hospitals' Intensive Care Units (ICU).  
"We play a key role in helping ICUs transfer their medically stable chronically ventilated patients out of the ICU service, when these patients no longer need that level of care," says Raj Kohli, the Clinical Practice Leader for Respiratory Therapy and the Clinical Coordinator of the Long-Term Ventilation Strategy at West Park. "Our role is critical in moving these patients to more appropriate settings and allowing the ICUs to free up beds and ventilators for the patients who require that level of care." 
West Park's role is especially important during the COVID-19 pandemic, helping to ensure that the healthcare system isn't overwhelmed and that people who have become critically ill with the virus can be admitted to ICUs. West Park along with Michael Garron Hospital and Toronto Grace Health Centre, have opened new beds, funded by the province, for patients requiring long-term ventilation across the GTA. West Park, as the Centre of Excellence for Long-Term Ventilation, is leading the coordination process to transfer these patients.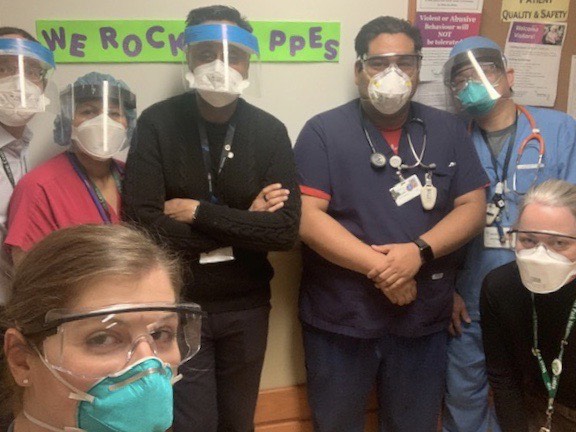 "These transfers can really enrich a patient's life," says Angela Dowd, West Park's LTV Service Manager. "An ICU environment is very different from the environment we provide here at West Park. It's about ensuring the right patient is in the right bed receiving the appropriate level of care at the right time."
The LTV Strategy was established in 2006 after a SARS review discovered that one of the biggest barriers during the epidemic, as people were getting sick and needing intensive care, was that many ICU beds were being occupied by medically stable chronically ventilated patients.
"Before SARS, there was never a strategy or system in place to consistently transfer patients who no longer needed the ICU but remained  because they were invasively ventilated," says Kohli, who worked at West Park during the SARS epidemic in 2003, when the hospital had opened Ontario's first dedicated SARS Unit. 
It has been an extremely busy time for West Park's frontline healthcare workers as they navigate the uncertainty of the current pandemic along with the increase of LTV patients.
"Our processes for keeping patients safe hasn't changed because that is always our number one priority, but the timeframe and responsiveness of the team, including ensuring that everything is in place for the patient, is quicker," says Dowd. "The staff has been absolutely amazing. Everyone is working their absolute hardest, going above and beyond to make sure we are providing not only excellent care and responding to health system needs, but also ensuring that we are addressing  the human aspect of care."
"Staff are also realizing the important role that West Park has in this process because if we can't get the patients out of the ICU, then a patient who is critically ill may not have access to a  bed," adds Kohli. "It's challenging, but the role we're playing in the grand scheme of things is an essential one."
To learn more about how you can support West Park during this challenging time, visit our COVID-19 Response Fund page and PPE Donation Drive page.