Spotlight: Daniel Szauter
Getting Life - and Music - Back
For Daniel Szauter, music is something that runs through his veins.
"I'm known as Uncle Danny with the guitar who sings – even in the bathroom."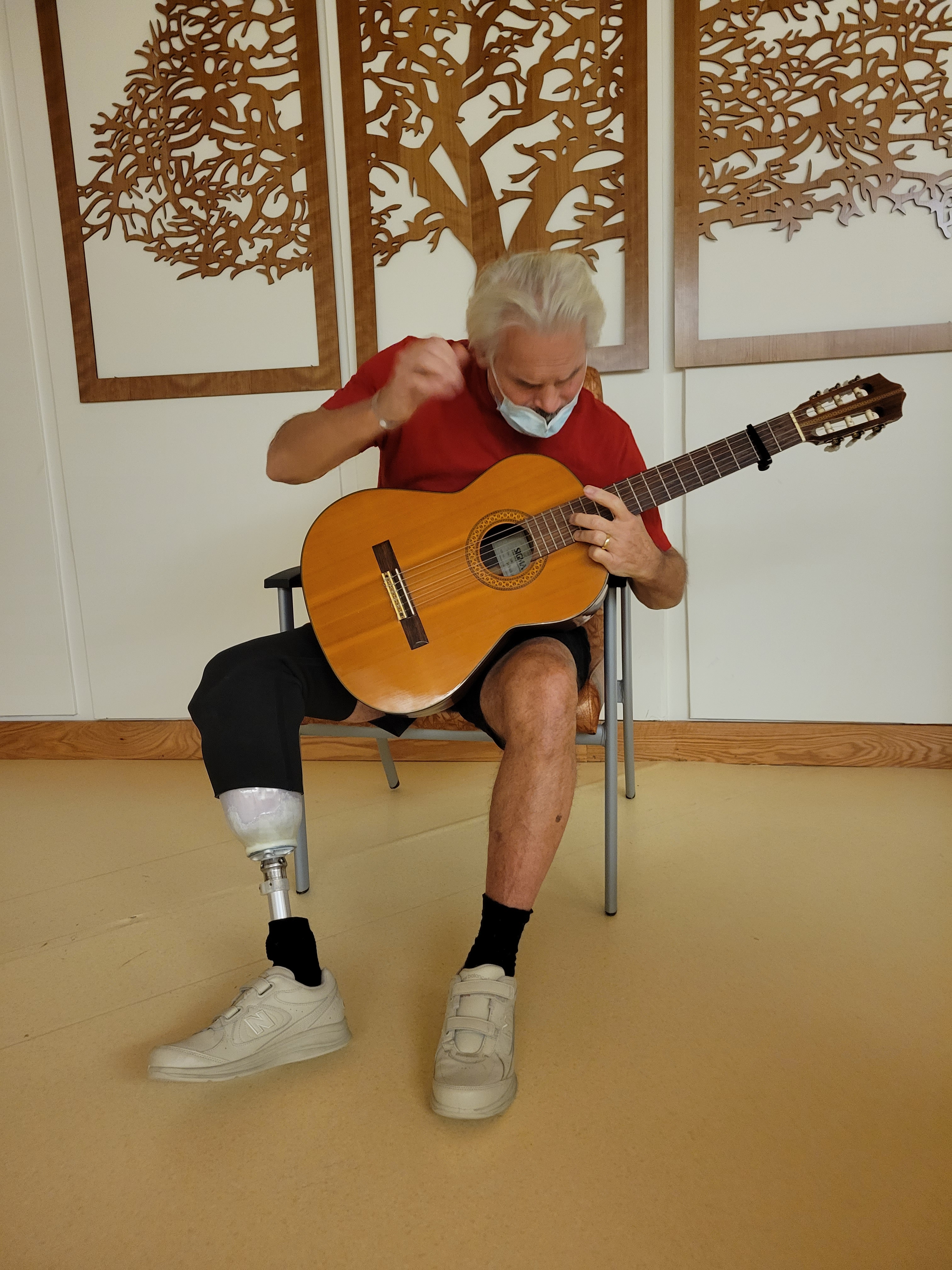 When he first arrived at a hospital in Newmarket, Daniel says he was near death from an infection in his right foot, but he knew he had to hold on to music and use it as part of his recovery. He began arranging chords in his mind, the finger placements for guitar and banjo chords, because he wanted to make sure he didn't forget.
After his right leg was amputated, the 64-year-old from Schomberg, Ontario, arrived at West Park for rehabilitation, bringing a small duffel bag of belongings and his enduring love for music.
While recovering, Daniel decided to start playing music for his fellow patients on the third floor because he knows the calming effects of music, and says he wanted to help keep their spirits high. Two weeks into his stay, a friend came to visit and they put on a show in the common area for the entire third floor.
Daniel, who plans to retire from his work in aviation components soon, plays in two country bands and is deft in multiple instruments including banjo and mandolin.
Getting his life back meant getting back to music, and finding the strength to perform again.
"At West Park, I learned to slow down. That recovery takes time. They taught me to trust myself, and not to rush," Daniel says of his time. "But now I'm self-sufficient, because of what I learned at West Park."
"What they do here is nothing short of miracle work. Come to this place, your heart will be altered; you'll be moved by what goes on in here."
This profile originally appeared in the 2022 Report to Donors. Click here to read the full report.